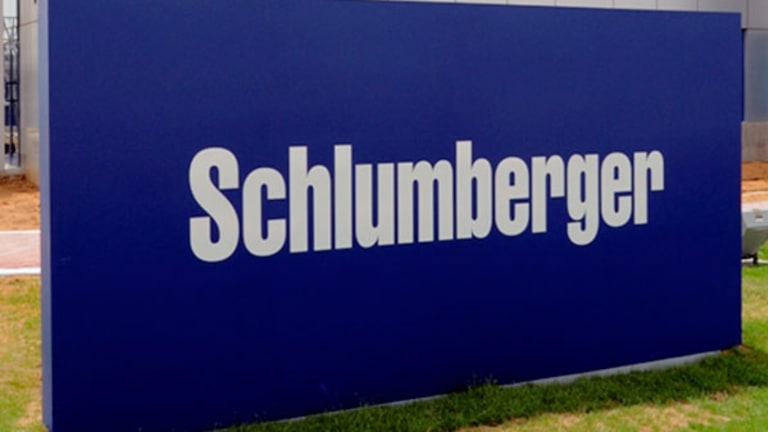 Jim Cramer Discusses Rising Oil Prices, Schlumberger Influence
Oil prices are gaining today as investors are hopeful a deal to cut production will be maintained.
Oil prices are gaining on Friday morning, with Brent crude and WTI crude rising higher by almost 3% to more than $50 per barrel. The commodity is spiking due to the expectations that a meeting of the world's top oil producers over this weekend will showcase a resolve to stick to a deal to curb production.
"I think that oil is taking to the tune of what Schlumberger (SLB) - Get Free Report says, which is that demand is getting a little bit better," TheStreet's Jim Cramer said from the floor of the New York Stock Exchange this morning. "Schlumberger, the stock shouldn't be down. The stock is up a lot."
Cramer noted that Stephen Guilfoyle, Sarge president and a Real Money contributor, has been saying that Schlumberger is the "stock of the week." Cramer believes that "those who are selling it today because it did not blow out the number do not understand the context."
Schlumberger reported fourth-quarter financial results before the market opened Friday. The oil services provider posted earnings of 27 cents per share, in line with analysts' expectations. Total revenue came in at $7.11 billion, just over the $7.07 billion analysts had forecast.
Cramer recommends reading his note on Schlumberger for the charitable trust Action Alerts PLUS, which holds Schlumberger. "Read our note on Schlumberger. You'll understand why we're bullish," Cramer said.