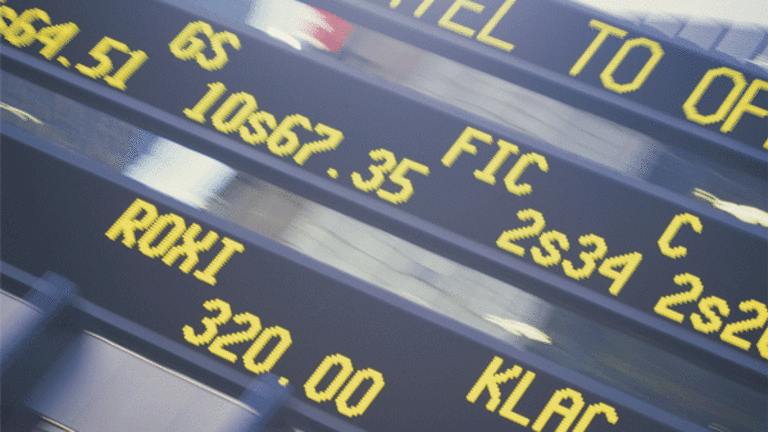 How to Play the Surge in Steel
The investment outlook for this suddenly hot sector.
Steel stocks are suddenly hot again.
The recent news of massive price increases of 60% or more for iron ore have shattered the consensus view of flat to down pricing and sent investors scurrying to find ways to play this surge.
Here's a recap of this new investment outlook and three sexy steel stocks that just might get you into the green.
In a recent piece I penned on resources in Latin America, I highlighted global mega trends that are affecting natural resources and explained why the next 24 months should be one of the best periods to invest in basic-material stocks.
According to the report, the key to basic materials and steel is: China.
China is suddenly the largest steel producer on the planet. Just look at these numbers:
In 2006, China produced 420 million metric tonnes of steel.
That's more than
double
the total steel production of 25 European countries (200 million tonnes) ... three and a half times Japan's (120 million tonnes) ... and over
four
times America's (100 million tonnes).
Just as China has emerged as the world's steel-producing king, it has also become the world's iron-ore glutton.
China needs the iron ore to make steel for its construction industry, now the largest in the world, surpassing expenditures of $120 billion annually.
China needs the iron ore to help feed the new growth in construction -- 20% in 2006, possibly as much as 25% in 2007.
China needs the ore to build residences, highways, railroads, subways and dams.
Result: Total imports for 2007 easily will exceed 355 million tonnes.
Impact No. 1: Prices of iron ore as a basic material for steel-making will continue to escalate.
The biggest buyers -- ArcelorMittal, the Japanese and especially the Chinese steel producers -- are all looking for new sources of iron ore.
Amid limited iron ore supplies, a small list of providers, and the rising cost of ocean shipping, the price of iron ore has been rising, more than doubling over the 2004 to 2007 period.
Three global suppliers account for 75% of the ocean trade in iron ore: Vale, formerly
Companhia Vale do Rio Doce
(RIO) - Get Free Report
,
Rio Tinto
( RTP) and
BHP Billiton
(BHP) - Get Free Report
.
Of these my favorite is Vale. This $180 billion market-cap company ranks as the number one supplier of iron ore for China, and gets a Latin Capital Market "buy" rating. In addition to the Asian export market, Vale is also a leading supplier for the Americas.
Despite the 67% one-year price appreciation, this ADR sells at valuation of only nine times 2009 estimated earnings which still look cheap. Its popularity with investors is reinforced by its use in nearly every major Latin and emerging market indexes and several ETFs. For example, you may already own this own if you also own
iShares MSCI Emerging Markets Index Fund
(EEM) - Get Free Report
or
iShares S&P Latin American 40 Index Fund
(ILF) - Get Free Report
.
Impact No. 2: Alternative forms of iron ore also will see increases.
Very little of the ferrous raw material base of the North American steelmakers is bought from the seaborne iron ore trade. Pellets and steel scrap are more important in the U.S as alternatives to the fine-ore form. While iron ore pellets are normally not exported, the tighter pricing and the new economics along with a lower U.S. dollar have changed this making it possible even for iron ore pellets from the Great Lakes to suddenly be cost effective.
If you already own Vale, you must take a look at a U.S.-based iron-ore company that appears to have been overlooked.
Cleveland-Cliffs
(CLF) - Get Free Report
is the largest producer of iron ore pellets in North America. This $4.6 billion market cap company has repositioned itself from a manager of iron-ore mines on behalf of steel companies to primarily a merchant of iron ore. It sells the majority of its pellets to integrated U.S. and Canadian steel companies for a variety of applications.
CLF has upside from it Asian operations. The company is majority owner (80%) of Portman Limited, the third-largest iron ore mining company in Australia, serving the Asian iron-ore markets with direct-shipping fines and lump ore. Production volume is expected to reach 7.9 million tons in 2009.
CLF has upside from it new entry in Latin America. The Amapá Project in Brazil, a 30% joint venture began production in late-December 2007. After a transition period in 2008 and some startup losses, the production volume for Latin America is expected to reach 6.5 million tons in 2009.
CLF has upside running at full capacity. North American production volume is expected to reach approximately 21 million tons in 2009. Given the higher iron ore prices are still fresh news, and that its North American operations continue to produce at or near capacity, the consensus forecasts for CLF and suggested target prices are still too low.
For the more agile, experienced investor willing to accept the 50% plus volatility, the CLF long term options or in-the-money calls may be attractive.
But wait a minute before you call this order in or log in to your online brokerage account. There may be less risky plays in the steel segment.
Impact No. 3: North American steel service centers will most likely pass these higher costs on as contracts roll over.
Three stocks recently illustrated the interest in steel service centers,
Russel Metals
,
Steel Dynamics
and
Worthington Industries
all popped 10% to 20%.
What's going on?
Specialty steel service centers focus on finishing and other operations that the steel producers
US Steel
(X),
Nucor
and
Gerdau Ameristeel
do not currently find attractive. They usually also have more ability to pass on these costs and it shows in their returns.
Of the 14 steels stocks I track, the average annual return on equity is 26% and these stocks trade an average price-earnings ratio of about 10, well below the Dow 30 average of 13 that has a lower ROE.
While this may be reason enough to go out and buy at least a share in all of the steel stocks mentioned, one stock stands out as special idea worth mentioning. It's a triple play on higher steel prices, the growth in the energy business and probably the best acquisition target I could image given the super low price it sells at.
Carpenter Technology
(CRS) - Get Free Report
is a $3 billion market-cap company that engages in the manufacture, fabrication, and distribution of specialty metals and engineered products.
Almost half of its business comes from the aerospace and energy businesses with a steady 10% growth outlook. It has over $300 million in annual operating cash flow, low debt levels and an aggressive $250 million share buyback program.
Over the past five years it has deemphasized or discontinued commodity type businesses and is well positioned for acquisitions in the defense and international arenas.
The stock looks very cheap given a 42% earnings rate improvement projected over the next two years. If you agree with the consensus estimates for 2009, this stock trades at a mere four times enterprise value to EBITDA, unrealistically low versus the peers that trade at six to seven times the same measure of cash flow. At four times EBITDA, this stock trades at a multiple that less than half of what Chaparral Steel, now part of
Gerdau Ameristeel
( GNA) was acquired for just last year.
As the performance chart below shows, CRS has not reacted to the positive fundamentals like the others in this segment. I know some will say this is the time for commodity stocks with low returns to also do well and granted this may be true in the smaller cap arena.
But investors should remember, however, that overall the service center business is highly sensitive to commodity-steel price fluctuations. For longer-term investors, Carpenter Technology is clearly one of the few real steals in this group.
Rudy Martin is the former director of research for TheStreet.com Ratings. Earlier he worked 25 years in investment research and management positions with Fidelity Investments, Lincoln National, Dean Witter Reynolds and Transamerica Investments.