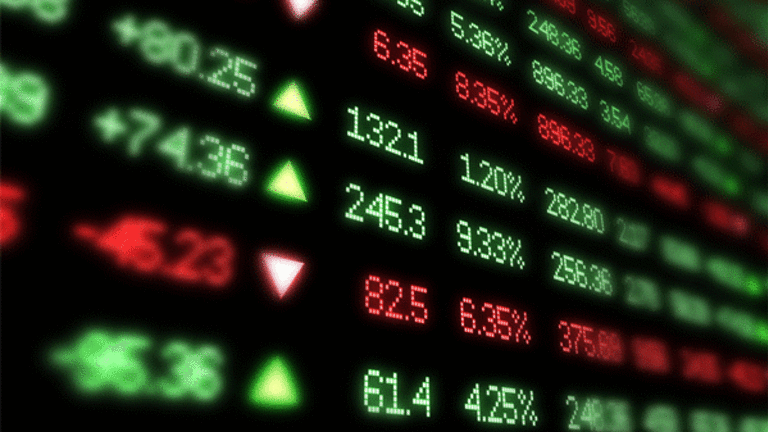 How to Play It: Falling Oil Prices
Expectations of QE3 have been driving the crude oil market. Which is why investors could get a rude awakening.
NEW YORK (TheStreet) -- As of this writing, October crude oil futures are trading a little lower at $95.97 per barrel. Oil has been on a tear after having bottomed out at just over $77 per barrel a few weeks ago.
What is driving oil? It's fair to say the notion of Federal Reserve Chairman Ben Bernanke cranking up the printing presses again and announcing QE3. Even the euro has been trending higher, and this is all without any real plan by the European Central Bank to get the debt crisis under control.
In the absence of QE3 or if ugly headlines begin hitting the wires again out of the eurozone, where do we think oil would be? I certainly don't believe we would be trading in the mid-$90s. A likely trading range would be $75-$85. This is the area I expect the market to return to.
Although the impact of Hurricane Isaac remains unknown, as of this writing refining activity is not being dramatically affected, and any slowdown will be made up for in short order as refiners are quick to get back online with margins being where they are currently. For now I will leave this out of the equation.
The market may be setting itself up for disappointment this Friday when Bernanke speaks. I am not expecting a quantitative easing announcement at this point -- maybe at next month's meeting.
Without an announcement this week, the markets may take profits. Equities and some other "risk" assets are very overbought, and profit taking or a flight to safety could easily trigger a harsh and rapid wave of selling. Oil prices would suffer along with everything else, and we would see a market return to "reality." After all, I don't see any reason for oil to be trading at these levels from a fundamental standpoint.
Let's not forget that the current administration is up for re-election and is taking criticism for high prices at the pump. We can assume this is one factor contributing to more discussion about releasing oil from the strategic reserves in an effort to lower prices. The G7 asking for more production doesn't hurt either.
I see a short position in oil here as having a large downside potential if things start to fall apart. If today's EIA petroleum status report comes out in line with expectations (showing a build in supply), that should add further pressure on this market in the near term.
In addition, the market has retraced 62% of the down move from $110 to $77. This could also lead to some selling.
Below, I have a futures trade set up that can potentially enable someone who is bearish on crude oil to take advantage of falling prices should they occur. If futures are not your thing, feel free to contact me to discuss other ways and instruments (such as options) to structure a bearish position.
Sell 1 October crude oil futures at $96.30 or better.
Place a protective stop at $98.40 good until canceled.
Target $85 per barrel or lower.
Stop may be trailed based on an individual's risk tolerance and money management preferences.
Risk-on trade: As stated above, $2,145 including a $45 R/T commission inclusive of all fees.
Profit Potential: theoretically unlimited down to zero. If target stated above is reached profit would be $10,795 after subtracting a $45 R/T commission inclusive of all fees.
Mini-crude oil futures may be used. Risk and profit objectives would be half that of above stated amounts.
Please note: Futures and options trading is inherently risky and isn't suitable for all investors. Past performance isn't indicative of future results. Stop-loss orders meant to limit losses may not be effective because market conditions may make it impossible to execute such orders.
Matt Zeman is a trader at
. He began his trading career as a runner in the grain pits at the Chicago Board of Trade before becoming an arbitrage clerk. Eventually he started trading equity options and stocks. Matt now is a full-time futures broker. He has been a frequent guest on CNBC, Fox and Bloomberg, and provides his views on the stock, bond and futures markets for financial media including Dow Jones, the L.A. Times and The Associated Press. Matt is a member of the Chicago Board of Trade, and carries series 3, 7 and 66 licenses.