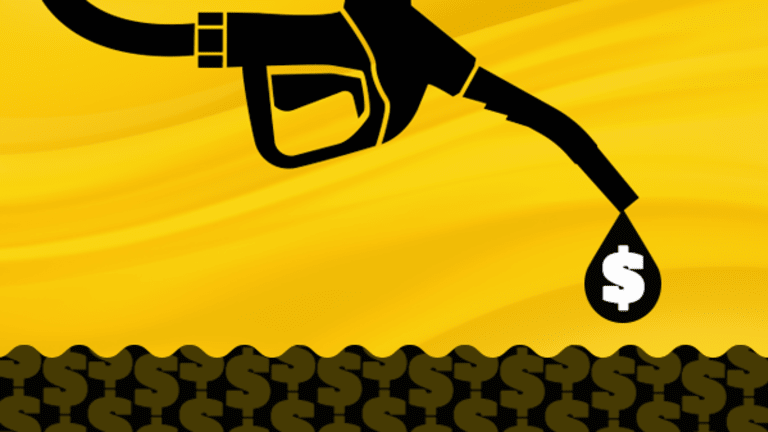 Publish date:
Hurricane Harvey May Be a Good Reason to Buy Midwest, East Coast Refiners
While shut-in crude oil production is good for commodity prices, shut-in refineries will lead to a surplus of product and a lack of demand for electricity won't help.
While shut-in crude oil production is good for commodity prices, shut-in refineries will lead to a surplus of product and a lack of demand for electricity won't help.
Oil prices rebounded early Friday as Hurricane Harvey surged toward the east coast of Texas, threatening Gulf of Mexico refineries and crude oil production platforms. Still, oil prices may not find as much support as some traders are hoping. 
West Texas Intermediate crude futures were up 17 cents to $47.60 a barrel shortly after noon ET Friday, while global benchmark Brent crude futures slipped into the red slightly at $52.03 a barrel. WTI and Brent contracts ended Thursday's trading session down 2% and 1%, respectively, on concerns that shut-in refineries would lead to a surplus in fuel inventories in the Gulf Coast following Friday's storm.
Natural gas on the New York Mercantile exchange also traded down roughly 2% Friday afternoon at $2.89 per million British thermal units. 
With production shut in by the regions largest producers, including Exxon Mobil Corp. (XOM) - Get Report , Royal Dutch Shell PLC  (RDS.A) and Anadarko Petroleum Corp. (APC) - Get Report , it's possible West Texas Intermediate crude contracts could test $50 a barrel, Seaport Global Securities LLC analysts admitted Friday. 
But the firm noted that this storm is set to hit the refinery hub of the U.S., meaning that fall refined products will build up as refineries shut down runs, and thus the risk premium evaporates.
And as Seaport's macro strategist Richard Hastings noted Thursday, "storms like Harvey tend to weaken demand for gasoline, as traveling in the wreckage wrought by such catastrophes can be difficult, and storms usually reduce demand for electricity due to downed power lines and outages."
Currently, there is 871,000 barrels per day of refinery output that has been shut down to the storm, according to Seaport, while another 4 million barrels of capacity stands to be shut in as well. According to EIA, the coastline between Corpus Christi, Texas and Lake Charles in Louisiana is home to about a third of the national oil and gas refining capacity.
Harvey, which is expected to make landfall near Corpus Christi late Friday or early Saturday, was upgraded to a Category 2 hurricane on Friday by the U.S. National Hurricane Center. The storm remains on track for a further upgrade and could be the first Category 3 hurricane to make landfall in the U.S. since hurricane Wilma hit Florida in October 2005.
Until Friday, the hurricane's threat had served to push down oil prices, with traders taking the view that the storm could result in an oil backlog as refineries closed while offshore rigs continued operations. The path of the storm is likely to take it south of the major oil producing regions in the Gulf's northern sector.
That expectation wavered over the past 24 hours as reports of offshore production closures began to filter in. By midday on Thursday, closures of rigs in the Gulf of Mexico had resulted in about 10% decline in the region's offshore production capacity and a 15% fall in natural gas production capacity. Some fracking in the Eagleford onshore basin had also been suspended.
Still, some industry followers don't expect the impacts to Gulf of Mexico production to be that significant given that a majority of the region's production is located of the coast of Louisiana, out of the hurricane's expected path. 
"However, the storm will certainly impact some production (current reports suggest only 10% of GOM production shut-in) and disrupt refinery runs, imports and exports...which will show up in the weekly inventory numbers for the next few weeks," Tudor, Pickering Holt & Co. analysts wrote Friday. "Onshore production is less likely to be impacted other than deferral of completions in the Eagle Ford if the rainfall/flooding predictions come to pass."
Tudor also believes that Hurricane Harvey's refining implications will be less impressive than much of the industry is anticipated. 
"As it stands today, Harvey appears headed towards Corpus Christi which is home to three refineries but also the least amount of refining capacity among the major Gulf Coast refining centers," the firm explained. "We thus believe that the refining-related impacts may be minimized as well as can be expected for a major hurricane squarely hitting one of the Texas coastal refining centers."
On the other hand, TPH expects crack spreads to strengthen in the Mid-Continent, Midwest and East Coast regions given the likely slowing supply deliveries on the trunkline product pipes that serve those regions from the Gulf Coast. 
Given this movement in crack spreads, which are the differential between the price of crude oil and petroleum products extracted from it, the energy-focused research firm suspects a near-term long trading opportunity for the likes of CVR Refining LP (CVRR) , Delek US Holdings Inc. (DK) - Get Report and HollyFrontier Corp. (HFC) - Get Report in the Mid-Con; Marathon Petroleum Corp. (MPC) - Get Report and PBF Energy Inc. (PBF) - Get Report in the Midwest; and PBF Energy and Valero Energy Corp. (VLO) - Get Report on the East Coast, as even a few weeks of possible margin upside is constructive for third quarter earnings.   
--Paul Whitfield contributed to this report
Don't miss these top stories on TheStreet:
Apple's Newest Products That Will Pummel Your Wallet Are About to Be Revealed
Hurricane Harvey Isn't the Bruising Storm That Wall Street Hates: Market Recon