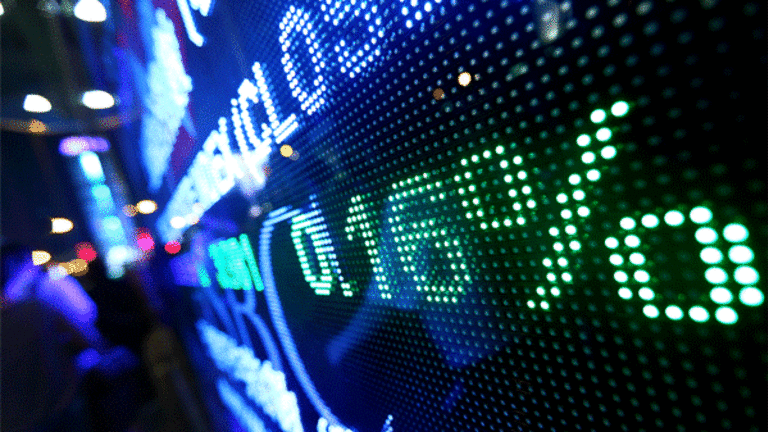 Gold's Pain May Persist
Prior price gains are leading to more mining activity and scrap sales, hinting at a long-term supply glut.
Gold's recent downdraft has rattled all but the most stalwart of bulls. But even the so-called gold bugs could be in for a nasty surprise if more supply comes on the market, as a recent report predicts.
The study, published last week by PricewaterhouseCoopers (PwC), the global professional services firm, showed massive capital spending by miners, jumps in unit costs and concern over increased price volatility, all long-term bearish signals for gold.
"The relentless pursuit of the reduced-costs mantra of the late 1990s has been replaced by one of producing as much volume as possible," the report states.
Stephen Ralbovsky, one of the PwC report's authors, adds: "Unit costs are up, which always suggests that people are mining in areas that are played out." Put another way, companies are now operating mines that wouldn't have been profitable at lower metal prices.
What that means is the potential for additional supply, which could crush
that have already fallen 16% since hitting a 26-year high of $730 in early May. On Friday, gold slipped 0.2% to $612.80 per ounce.
The PwC study analyzed financial data from the world's 40 largest mining companies, including
Barrick Gold
(ABX)
,
Newmont Mining
(NEM) - Get Newmont Corporation Report
, and
Freeport-McMoRan Copper & Gold
(FCX) - Get Freeport-McMoRan Inc. Report
.
It is capital expenditures, which grew 31% to $31 billion during 2005, that most worries gold watchers because eventually that extra spending will result in increased production.
Jeff Christian, managing director of New York-based commodity-consulting company CPM Group, is projecting increased mining output of approximately 15 million ounces over the next five years, which would add substantially to worldwide production. CPM estimates 63 million ounces of gold were produced in 2005.
"What we tell clients is that some mine capacity developed in the late 1980s is closing, but producers may cut back on the closing" because of the higher prices, he says. "Overall, what we expect is a 20% net increase in
mined supply."
Such increases in supply tend to put pressure on prices. "Markets are made at the margin," says Christian. "It's not how much gold there is, but how much gold is being sold."
Nouriel Roubini, economics professor at New York University's Stern School of Business, explains that such buildups in production are typical in
. "Producers won't invest in new capacity until they believe that higher prices have stuck," he says, at which point they tend to pile in and spend massively on exploration and production.
Typically, there is a lag between higher prices and increased production which can take years to come to fruition. "In another year or two there might be a significant impact on supply," he says. "And you can expect prices to fall at that point."
Supply from All Angles
Gold extracted from mines is only one likely source of higher supply. Recycled gold jewelry, much of which is from the Mideast and India, can also have a significant impact. Earlier this year, CPM estimated that almost 29 million ounces of gold would be recovered from jewelry this year. But, "our estimate for scrap supply for 2006 is probably too low" because higher market prices for gold will likely lead to selling by individuals, Christian says.
Historical analysis shows there is a tendency for more used gold to come back on the market when the prices are higher as individuals seek to resell their jewelry when prices rise. Data released last month by the World Gold Council showed jewelry demand down 22% in the year to March 2006.
Bruce Alway, senior analyst at London-based consulting company Gold Fields Mineral Services, believes there may also be problems with future jewelry demand in Asia. "Price volatility is not good for demand," he says. "Price-sensitive markets
such as jewelry respond well to a slow improvement in the price," but consumers tend to stop buying if previous purchases decline quickly in value. That would lead to a further supply/demand imbalance.
Mining company chiefs aren't happy with the wild market swings either, according to the PwC report. "The CEOs also sounded a note of caution on the impact of investment funds that have been
investing directly in commodities
and could well exacerbate price volatility," the report says. In particular, the concern was that metals prices might not hold up if speculators suddenly exit the market
en masse
.
Such a scenario is unlikely, but speculators have clearly been active in gold, as with other commodities. Open interest in the NYMEX gold futures contract for August delivery stood at 18 million ounces Friday. That's almost twice the average level of 2005 when the total number of contracts swung between 13 million and 7 million ounces.
Interpreting open-interest data can be tricky. Bulls may say high open interest indicates strong buying. Whereas bears may say that high open interest indicates a negative sentiment because it could be an indicator of an overbought market. Lately, the data indicate the bears may be right.
Bullish sentiment for gold has pulled back to 62% after reaching a high of 92% in early May, according to Rich Ishida, president of Pasadena-based Market Vane, which publishes a variety of sentiment indices on futures markets.
Even if speculators do dump gold into the market, the impact may be muted. CPM's data shows that since 1973, there was only one year of net investment selling, 1995.
Another potentially bearish signal came late last month when GFMS released its Hedge Book Analysis, which showed decreased producer hedging during the first quarter by 4.6 million ounces, mainly by Barrick Gold. Gold miners can lock in the price by selling futures contracts. If the price of gold falls, then the company makes a profit on the futures contract which offsets the loss on the sale of the physical gold. The hedging also caps upside potential if the price increases. Options and customized derivative products can also be used to hedge downside risk, which keeps the potential to benefit from future increases in price, but they tend to be more expensive.
The GFMS study showed that Barrick Gold had reduced its hedged position following the acquisition of gold miner
Placer Dome
. Barrick produced 5.5 million ounces of gold in 2005. And although there are many ways to interpret derivative-market data, one view is that Barrick's move is bearish. That's because short positions (sales of futures contracts) represent potential future buying if producers decide to unwind their hedge positions. Given that Barrick has unwound a substantial portion of its book, the potential buying demand is reduced.