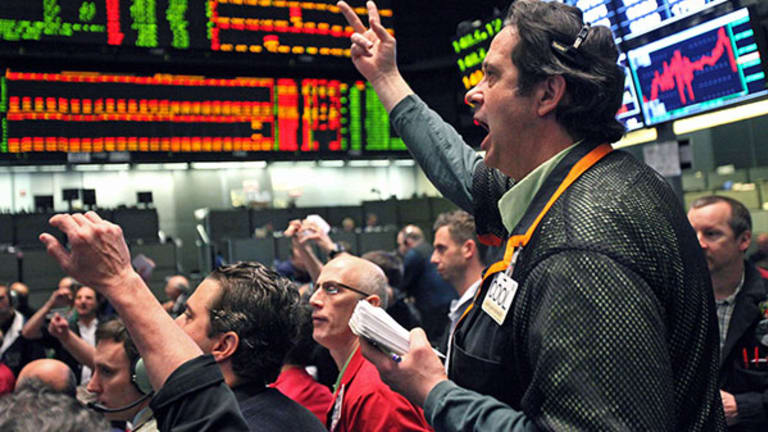 Goldman Sachs Gets Optimistic About Commodities Prices
Analysts predict the average price of commodities will gain 9% over the next three months and 11% over the next six.
Commodities are poised for a strong run next year, with prices for oil, coal, iron ore, nickel and zinc all likely to rise, according to Goldman Sachs, which this week upgraded its rating on basic materials to overweight for the first time in four years.
"We believe the recent reacceleration in global PMIs (purchasing managers' indexes) suggests commodity markets are entering a cyclically stronger environment," Goldman analysts noted. "Supply restrictions from policy actions should benefit oil, coking coal and nickel in the near term while economic reductions should boost natural gas and zinc."
Goldman said it expected commodities, as tracked by the Goldman Sachs Commodity Index, to gain 9% over the next three months, up from a previously forecast fall of 2%. The analysts tipped gains of 11% over six months, up from a previously predicted gain of 1.7%.  
Many commodities have already experienced significant gains in recent months, largely due to measures taken by China to either stimulate demand or restrict supply.
The price of thermal coal, used to power electricity generators, has risen more than 50% since the start of the year, while coking coal, used in steel production, has gained almost 300% to more than $300 a ton over the same period after China restricted supply by cutting the operating hours of its mines.
That restriction was lifted last week. There is evidence that the cost of thermal coal has already started to fall, based on reports that Chinese suppliers including China Coal Group have cut their spot prices. Goldman remains bullish on the outlook for coking coal, and noted last week that it expected prices to strengthen in early 2017 to trade at an average of $350 in the first quarter before declining to as low as $165 by the fourth quarter.
Iron ore prices have gained more than 61% this year to trade above $70 a ton, and hit two-year highs earlier this month, spurred in part by President-elect Donald Trump's promise of $1 trillion of U.S. infrastructure investment.
The price has fallen in recent weeks on evidence of a surge in port stockpiles in China, but Goldman said it was still confident of strong prices in both steel and other industrial metals, with or without the Trump stimulus package. These have risen an average 14% this year.
"It is tempting to blame the sharp post-election rally in industrial metals prices on President-elect Trump's platform of lower taxation and higher public spending on infrastructure," the bank noted. "We would argue this rally was a continuation of a reflation trend put in place at the start of 2016 by the Chinese through credit stimulus aimed at infrastructure projects and policy driven supply curtailments in coal."
Goldman altered its forecasts for oil prices to reflect expectations of higher prices early in 2017, dependent on OPEC delivering on its promised price cut, but left its twelve-month forecast unchanged at $52.50 a barrel.
It also upgraded its iron ore forecast price to $65 a ton over the next three months and $55 a ton over 12 months, claiming "steel consumption is more resilient than expected and iron ore is likely to be supported further by incremental restocking across the steel supply chain."
The bank cut its three- and six-month gold price expectations to $1,200 an ounce, but left its full-year forecast at $1,250 an ounce. Gold traded Tuesday at $1,217.20 an ounce.