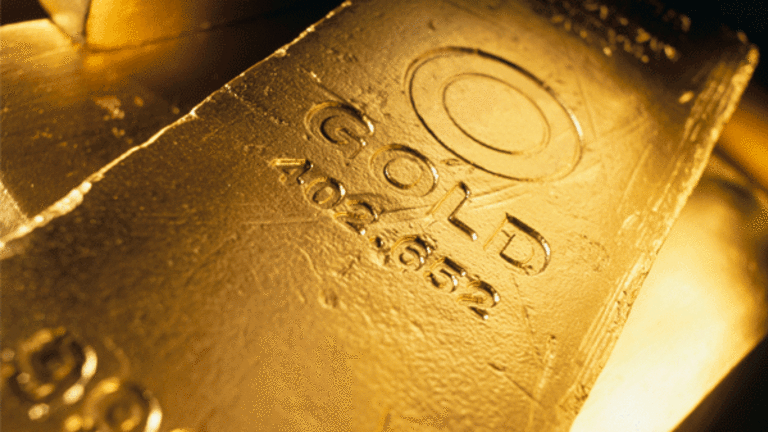 Why Doug Casey Continues to be an 'Aggressive Buyer' of Gold & Silver
Doug Casey Remains Optimistic for Gold & Silver
NEW YORK (Kitco News) -- As the gold market digests Wednesday's Fed meeting and the first interest rate hike in nearly a decade, with prices gearing up to close the week lower, one market veteran says he remains optimistic for the precious metal in 2016.
'My opinion is if it's not the bottom, it's close enough to the bottom. So, I have to be an aggressive buyer of both gold and silver at this point,' Doug Casey, founder of Casey Research, told Kitco News as part of the Outlook 2016 series.
According to Casey, there is no other alternative asset he would like to invest in now. 'Remember, gold is the only financial asset that is not simultaneously someone else's liability,' he said.
Gold futures rallied in the aftermath of Wednesday's Federal Open Market Committee meeting; however the pop was short-lived with February comex gold futures back down at around $1,064.30 an ounce. March silver futures also rebounded earlier in the week from a six-year low and were last up 2.79% at $14.085 an ounce.
"Since I view gold as a vehicle for savings, I continue buying it because where else would you put your money today?' Casey questioned. 'I don't know where else to go and everything else in the financial world is grossly overpriced, including the dollar, so you have to buy gold.'
Commenting on the U.S. dollar specifically, which continues to rise since the Fed raised rates, Casey said it remains 'overpriced.'
'[The dollar] is eventually going to reach its intrinsic value of approximately zero,' he said, adding that the stock market is also 'grossly overpriced.'
The greenback has been steadily on the rise since 2014, hitting a high of $100.51 in early December. Due to its negative correlation with gold prices, analysts expect continued dollar strength to weigh on prices next year.
'Yes, it's grim right now for gold but there's no other place to be.'
Casey's optimism for gold and silver also spilled over into mining equities, as he said he still expects a 'super bubble' in mining stocks.
However, he said he doesn't like the current state of the mining industry, which has been struggling amid lower metals prices. 'I've been saying this for years, mining is the worst business in the world that is eventually going to radically change its entire nature in the future,' he said.
This article is commentary by an independent contributor. At the time of publication, the author held no positions in the stocks mentioned.