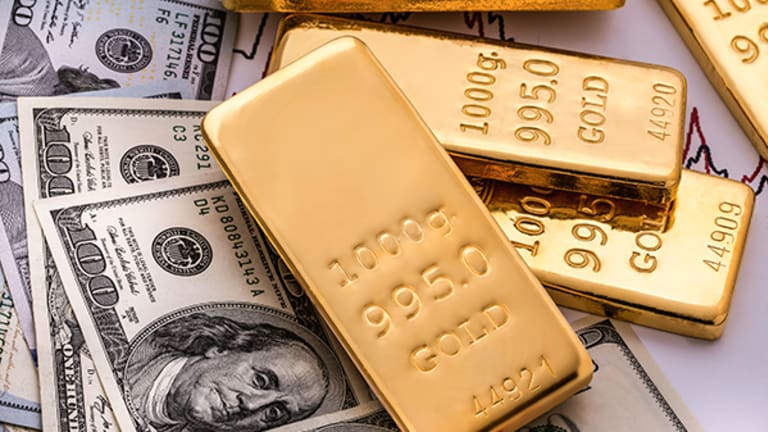 Veteran Trader Eying $1,280 Level For Gold
Gold Holds 3-Week High; Eyes $1,280 Mark - Veteran Trader
NEW YORK (Kitco News) - Gold and silver traders are happy Tuesday as the metals settle higher, and one veteran trader sees more upside for the metals as more investors will jump into the market.
Commenting from the CME floor in Chicago, Todd 'Bubba' Horwitz, chief market strategist for bubbatrading.com, says he sees gold hitting the $1,280 level.
'I think you have to watch $1,280, but I'd like to see a bit of a pullback,' he told Kitco News. 'But, these negative interest rate talks are going to create more buyers into gold.'
June Comex gold futures managed to hit a 3-week high Tuesday and settle up $1.10 at $1,260.90 an ounce.
A major driver of metals prices was the U.S. dollar index, which hit an eight-month low overnight. However, the U.S. dollar did find some strength by the afternoon, knocking gold prices down from session highs. The dollar index closed the day at 94.
'We are really seeing the dollar index that has been making lows every single day - at some point you will see a dead cat bounce,' Horwitz said. 'I do believe that the dollar is going to make one more charge to the 100 before it gives up,' he added.
Horwitz said he remains bullish on silver as well, which managed to hit a 5.5-month high Tuesday.
'Silver looks great and will continue to do so,' he said. 'But again, I won't be surprised to see a little bit of a selloff.'
May Comex silver settled 24.8 cents higher Tuesday at $16.222 an ounce. 
This article is commentary by an independent contributor. At the time of publication, the author held no positions in the stocks mentioned.