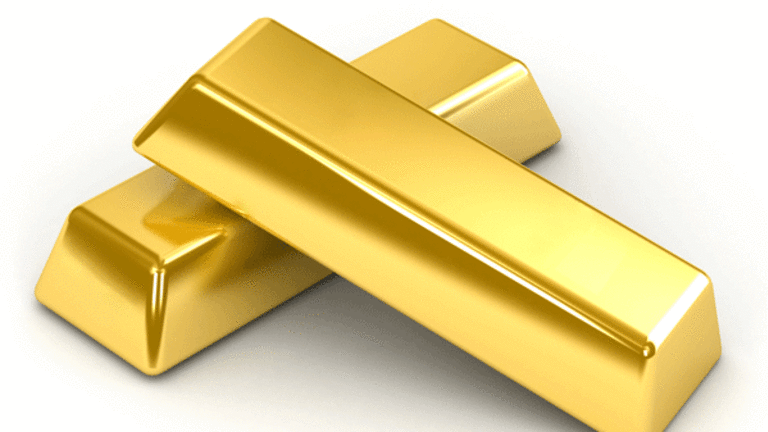 'Very Negative' Gold Sentiment Could Turn Market Around Sooner Than Expected – Analyst
Precious Metals Bears in Comfortable Position as Gold Hovers Near 5.5 Year Low
NEW YORK (Kitco News) - Gold prices ended the U.S. day session moderately lower Monday and is hovering close to last week's 5.5-year low. Weighing on gold was the U.S. dollar index hitting a seven-month high.
'The USDX remains in a near-term price uptrend and the bulls have the firm technical advantage. Meantime, Nymex crude oil prices were lower and hit a three-month low overnight. Oil is trading just above $40.00 a barrel and bears are in solid technical control,' said Jim Wyckoff, Senior Technical Analyst for Kitco Metals in an interview on Monday.
Silver futures were also weaker and hit a six-year low today.
'The very negative trader attitudes toward gold and silver, including their bearish charts, have allowed the sellers to continue to have their way in the precious metals markets,' he said.
Wyckoff added, 'There is no doubt the precious metals bears are in a very comfortable position right now. Veteran traders and market watchers know that when attitudes about markets become extreme, that's the point at which the vast majority of the major trending price move has already occurred.'
Wyckoff said that no one can predict the future and see whether gold is at or near a bottom, however, he added, 'I am confident that with the trader psychology about the gold and silver markets-and the raw commodity sector in general-being so very negative, that the marketplace will be surprised when the aforementioned markets do end their price downtrends-and it will be sooner than most would ever reckon.'
However, Wyckoff's sentiment towards both gold and silver remains bearish, with both metals scoring 10% on his weekly market rating scale for precious metals. He noted that key levels of support for gold and silver are $1,100/oz and $14.44/oz, respectively. Meanwhile, gold support lies at $1,050 and silver's at $13.50 an ounce.
February Comex gold was last down $8.90 at $1,067.40 an ounce. March Comex silver was last down $0.041 at $14.085 an ounce.
This article is commentary by an independent contributor. At the time of publication, the author held no positions in the stocks mentioned.