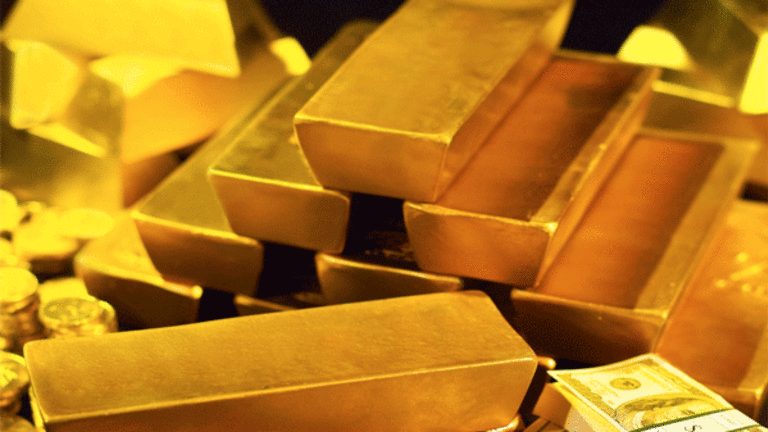 Time to Cash in Your Gold Trade? Sprott's Rick Rule Comments
Sprott's Rick Rule Tells Gold Investors Whether or not it's time to take money off the table
TORONTO (Kitco News) - Gold prices are still on the rise, up over 19% year to date, with some investors now questioning whether or not they have missed their chance to get in on the action.
However, according to one veteran gold investor, the 'real move' in gold is yet to come.
'If this rally falters a little bit, some people will say it's over and miss the real move, which I believe is to come,' Rick Rule, president & CEO of Sprott U.S. Holdings, told Kitco News at the Prospectors & Developers Association of Canada in Toronto on Sunday.
'What we need to understand right now is that institutional investors have to be in the gold space because it's the only sector that's working,' he said.
Gold prices have been on the rise since the start of the year and managed to hit a 13-month high over $1,280 an ounce last week. The metal has come off slightly Monday, with April Comex gold futures last down $3.40 at $1,267.20 an ounce.
Despite the longer-term optimism, Rule said he expects gold prices to retreat from here. 'I don't think in the near term this rally is sustainable; my suspicion is that gold will pull back before it goes forward,' he said.
Rule argued that the recent rally in gold prices as well as in mining stocks was overdue simply because both, especially the latter, were in oversold territory. However, it may now be a smart time to cash in, especially in the junior-mining sector, he noted.
'If you're investing in the smaller end of the market, you need to understand that some of these juniors, if they've doubled, it's probably prudent to sell half and talk some money off the table and take a free ride on the rest,' he said.
The Market Vectors Junior Gold Miners exchange-traded fund (GDXJ), a popular measurement to gauge the state of the sector, is up nearly 45% this year and managed to hit a one-year high last week. It was last up $1.29, or 4.76%, at $28.40.
Rule's preference in the industry remains the streaming and royalty companies. 'In a rising gold-price environment, the most marginal producer does the best,' he explained. 'Streamers have the best margins so they're the least leveraged.'
As a final thought, he warned that investors need to understand that despite the excitement with the recent uptick in prices, the gold market could have 'ugly' cyclical declines.
'It's important, if you have the liquidity and the courage, to stay this trade,' he said.
Attracting more than 30,000 attendees, the PDAC is known as the world's largest mining conference and will from March 6 to 9 this year.
This article is commentary by an independent contributor. At the time of publication, the author held no positions in the stocks mentioned.