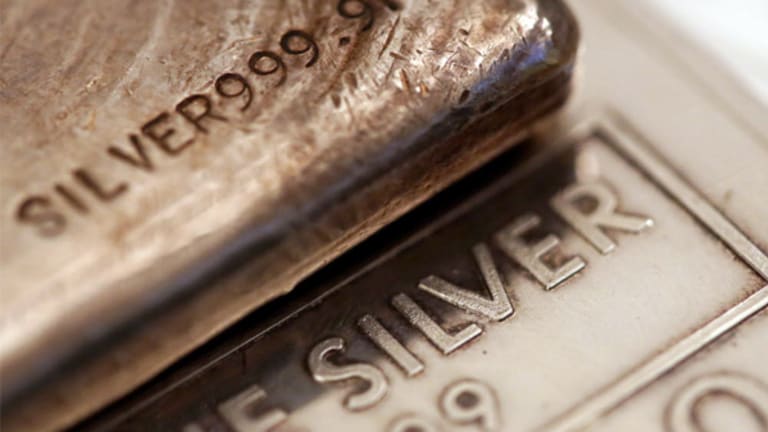 Time To Buy Silver with Gold/Silver Ratio Near 10-year High?
Should Investors Care that Gold/Silver Ratio Near 10-year high?
NEW YORK (Kitco News) - As the cliché says: "A rising tide lifts all boats," but so far that hasn't been true for the precious metals market as only gold appears to be benefitting from strong investor demand.
Currently, the gold-to-silver ratio is hovering near a ten-year high, and according to some analysts, it tends to rise notably during times of crisis or economic slowdown.
So the question investors are asking themselves now: is it time to buy silver?
Not quite, said Kitco's Global Trading Director Peter Hug, adding that global economic weakness, particularly in China is weighing on silver and the platinum group metals.
'Silver, platinum and palladium are influenced unfortunately from an industrial perspective as well as a sisterly perspective to gold,' he told Kitco News Tuesday.
'They will trend the same way as gold but they won't outperform gold until we get some economic activity to justify it.'
Gold futures hit two-week lows in anticipation of Wednesday's Federal Open Market Committee meeting conclusion, followed by a press conference by Fed Chair Janet Yellen. April Comex gold futures settled at $1,231 an ounce, down $13.90 on the day. May Comex silver futures also settled lower at $15.261 an ounce. Meanwhile, the gold/silver ratio stood at 80.79.
How is gold set up ahead of the Fed?
'It was suggested that longs might take some money off the table ahead of the Fed meeting this week. Yesterday's action suggests more a paring of exposure than a trend reversal. When gold failed to hold the $1,250 level, the selling accelerated,' Hug said.
The veteran trader added that it feels like the gold market is in 'the eye of the hurricane.'
'The market remains long, which opens the possibility of further weakness but until there is real evidence of economic growth, gold will remain a viable alternative,' he said.
This article is commentary by an independent contributor. At the time of publication, the author held no positions in the stocks mentioned.