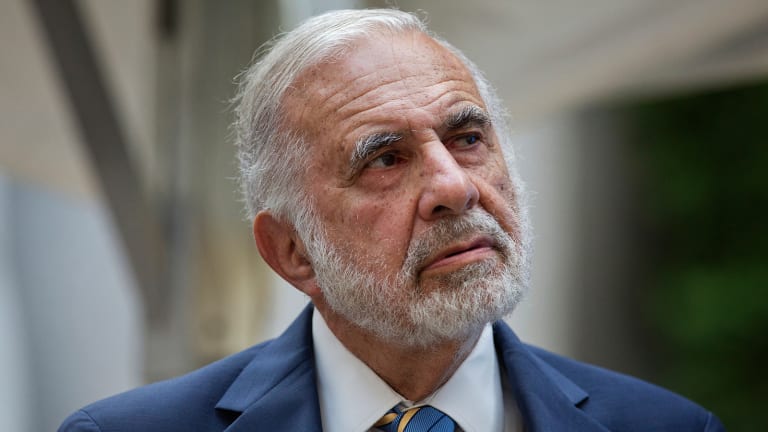 Senior Strategist Tackles Comments Made by Carl Icahn and IMF's Lagarde
Gold Hits 2-Week Low; Higher U.S. Dollar Works Against Precious Metals Bulls
NEW YORK (Kitco News) -- Gold prices ended the U.S. day session near a two-week low Wednesday. A higher U.S. dollar index on this day worked against the precious metals market bulls.
But one market strategist is staying firm on his bullish position for gold. 'I think that gold still looks really solid. It has held $1,100- and it went right to $1,140 - that's where we failed, you want to be a buyer and owner at these levels,' said Todd 'Bubba' Horwitz of the Adam Mesh Trading Group.
'Don't try and outguess it; this is the right time to be in gold,' the senior market strategist said in an interview with Kitco News on Wednesday. December Comex gold settled the trading session down $11.60 at $1,115.20 an ounce. December Comex silver settled the day down 0.055 at $14.518 an ounce.
As for comments made by Billionaire investor Carl Icahn, on the markets being 'way overpriced,' Horwitz said, he agrees that many investors have put themselves in 'dangerous' positions.
'I do agree with his philosophy that the market is overvalued -- but one of the problems I have is we have a lot of people who have a strong voice; they already made the trade, and now they are announcing what they think. So he is manipulating the market, looking for it to sell-off.' Horwitz summed up, 'Carl is doing what Carl does. '
The International Monetary Fund's (IMF) managing director, Christine Lagarde said Wednesday that she sees a prolonged period of low raw commodity prices. Lagarde was addressing the Council of the Americas in Washington, and noted there is cause for concern when looking at the global economy.
Horwitz also agrees that it is a tough time globally, but said it is already priced-into commodity prices. 'I think the risk is if you are going to short commodities down at these levels. This is the spot, where you want to start buying. When you look at any space, when you get too much of a rally or sell-off, at some point it is going to stop and we can look for the commodity space to rebound."
Traders are looking ahead to Friday's U.S. jobs report for September from the Labor Department. The key non-farm employment figure is expected to be up 200,000 in September, versus a miss to the downside of up 173,000 in the August report.
This article is commentary by an independent contributor. At the time of publication, the author held no positions in the stocks mentioned.