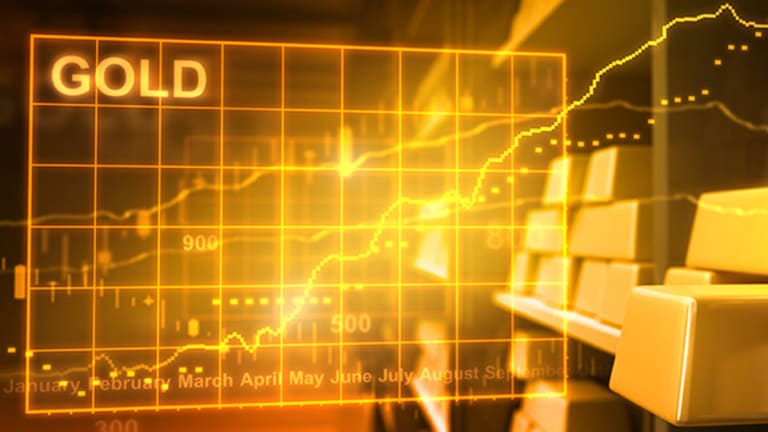 Owning Gold Is Not Optional, Every Investor Needs It - Strategist
Gold is more relevant now than ever - Keith Fitz-Gerald
NEW YORK (Kitco News) - The Federal Reserve seems to be pulling in the reins on gold's 2016 rally as markets expect rate hikes as early as this summer.
But could the Fed also be gold's salvation? What is the central bank's end game?
These are just a few questions discussed on Kitco News with Keith Fitz-Gerald, chief market strategist for Total Wealth Research, who says gold has never been more relevant for investors.
'I don't believe it's optional and I do believe every investor needs to have it,' he said Thursday.
Gold has recently lost ground, hitting a 3.5-month low, on heightened expectations of a rate hike in the U.S. as early as this summer. August Comex gold futures settled the day down $1.90 at $1,212.60 an ounce.
Despite the pullback, Fitz-Gerald maintains his view that investors should own the yellow metal.
'I think individual investors can stick with gold and quality companies doing business in gold so that no matter what happens with the Fed's next move, no matter what Wall Street tries to hijack next, no matter what lack of adult supervision Washington wants to demonstrate, there's still potential for profits,' he explained.
As to how gold prices may react to the Fed's next move, Fitz-Gerald said it can go either way and depends on how global markets will respond. However, he suggested that the U.S. central bank is actually clueless as to what to do next and the economic data is not conducive to a rate hike.
'The arrogance of the Fed, in my opinion, is unbelievable...the fact that the rest of the world is easing and they want to raise rates tells me that they're still off the rails and making this up as they go along,' he said.
'I think the Fed is hell bent to raise rates simply because they are acutely aware that they may have to lower them 12-24 months from now.'
This article is commentary by an independent contributor. At the time of publication, the author held no positions in the stocks mentioned.