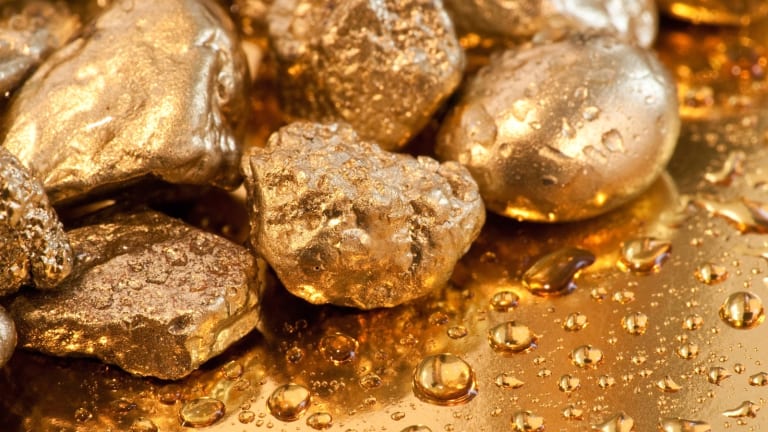 CME Group: Mine Supply, Not Fed Rate Hike, May Be Gold's Biggest Threat
CME Group's senior economist says gold's major hurdle may not be the Fed's imminent rate hike.
NEW YORK (Kitco News) - As investors shy away from gold given the metal's continuous decline and the imminent Federal Reserve rate hike, one senior economist says that there may be a bigger threat to prices: mine supply.
"We aren't especially optimistic about gold in the short term, because we think that it's driven by mining supply to a much greater extent than most people realize," said Erik Norland, senior economist and executive director of theCME Group (CME) Tuesday. "Mining supply is likely to continue growing." 
"Our perspective on mining supply appears to be in the minority. Many analysts think that gold-mining supply is likely to come down significantly in the next few years. If mining companies begin shutting down production, it would be bullish for gold," he explained.
According to the economist, inflation is also not a major problem and this should pressure gold prices. "The Fed seems to disagree, however. If they didn't think that inflation was a threat at all, they probably wouldn't be considering raising rates," he said.
Gold prices saw a modest boost Tuesday morning on safe-haven demand after hitting a 5.5-year low. February Comex gold futures were last quoted up $10.40 at $1,077.00 an ounce.
Norland added that his negative view on gold is also shared with equities and bonds as the Fed prepares to raise rates.
"We wouldn't be surprised if fixed-income returns are close to zero or even negative after inflation over the next decade or so," he said.
"Equities present a more complex picture. Corporate profits aren't growing very quickly and with the Fed apparently getting ready to hike rates, the cost of capital might begin to increase slightly," he noted, adding that equities in Europe and Asia are cheaper and may outperform the S&P 500 in coming years, especially if the U.S. dollar remains strong.
However, Norland noted that based on his research, historical data still proves that gold remains a great portfolio diversifier.
The main results from Norland's research report released Monday showed that having gold in the portfolio was "marginally beneficial" both short and long term; the ideal gold allocation was around 10% to 15% of portfolio risk; gold has much lower risk-adjusted excess return over time than either government bonds or stocks; and since gold has a low correlation to both stocks and bonds, it is a "useful portfolio diversifier."
Even if the benefits of diversification historically come mainly from stocks and bonds rather than gold, Norland said he believes that the yellow metal still adds value to an investment portfolio.
This article is commentary by an independent contributor. At the time of publication, the author held no positions in the stocks mentioned.