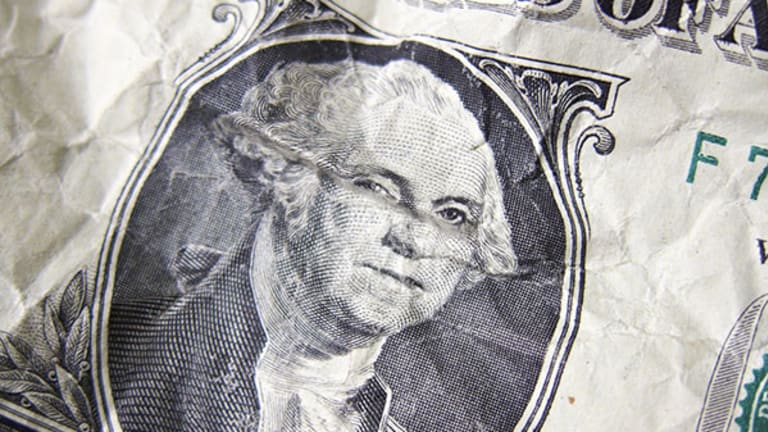 Market Is Acting 'Strange'; Manipulation of the Dollar At Play - Former Congressman Ron Paul
Former Congressman Ron Paul Says Current Market Backwardation a Result of Manipulation
NEW YORK (Kitco News) -- Former Congressman (R-TX) and three-time U.S. presidential candidate Ron Paul says the current market situation is acting 'strange.'
The market condition Paul references is called backwardation and it occurs when the spot price is higher than the futures price. This is generally favorable for investors who have long positions since they want the futures price to rise.
The reasoning behind the current market condition?
Paul said it comes down to manipulation. '[O]ne thing governments can do -- and it goes back to the time I got interested in monetary policy -- is the manipulation of the dollar,' he said in an interview with Kitco News.
The ultimate test of the dollar is the purchasing power of the dollar and that is going down all the time,' he added.
Paul extended his manipulation thoughts on gold, 'our government actually has the legal ability to do it with the Exchange Stabilization Fund which they got in the 1930s- they were allowed to manipulate the price of gold for the interest of the dollar and the economy.' The Exchange Stabilization Fund (ESF) is an emergency reserve fund of the United States Treasury Department, normally used for foreign exchange intervention. The fund allows the U.S. government to influence currency exchange rates without affecting domestic money supply.
Paul added, 'The [government] does [manipulation] pretending that no one knows what they are doing. I don't think we would have these types of markets if someone was not trying to prop up the value of the dollar,' he explained.
Fed Rate Hike
On the topic of a possible U.S. Federal Reserve rate hike this month, Paul said he is not convinced. 'I have always assumed that they wouldn't raise the rates, that the economy is weaker than they pretend - I still believe that, but I think that they convinced themselves and [they convinced the market] that it will go through without ramifications.'
He added that he places no confidence in the U.S. Fed doing anything 'the smart way.'
'I still think there is a lot of evidence to suggest that the Fed is in a bind and that they will get nervous and at the last minute may find an excuse not to raise rates,' he said.
This article is commentary by an independent contributor. At the time of publication, the author held no positions in the stocks mentioned.