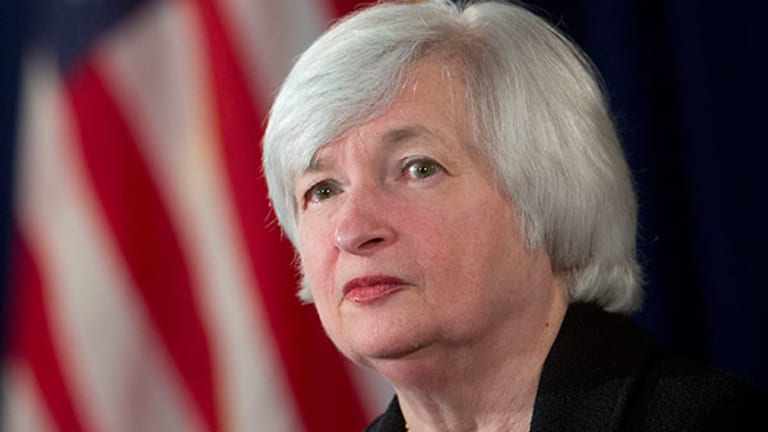 Look For Helicopter Money, Not Rate Hikes Says Marc Faber
Famed economist Marc Faber doesn't expect rate hikes this year, instead he sees potential for QE4.
NEW YORK (Kitco News) - One famed economist, known for his usually "gloomy" economic outlook, says he doesn't see the Fed's tightening cycle continuing this year.
Marc Faber, publisher of the Gloom, Boom, & Doom report, outlined his views as markets await Wednesday's Federal Open Market Committee minutes. Despite hawkish comments recently coming from Fed officials, the marketplace is not sure if the central bank can tighten just yet.
"My impression is that the Fed will not increase rates any further this year - my impression is that the economy is actually weaker than the statistics would suggest," Marc Faber, publisher of the Gloom, Boom, & Doom report, told Kitco News Wednesday.
"My impression will also be that eventually there will be some type of helicopter money in the U.S, or the launch of QE4."
The contrarian investor also chimed in on gold's rise so far in 2016, which he expects will continue as the Fed delays tightening.
"I feel that the gold price and gold miners still have a significant upside potential," he noted.
Faber explained than an increased demand from fund managers and wealthy individuals will drive prices higher. "What will also drive demand is the loss of confidence in central banks," he added.
Gold futures managed to rally to $1,300 an ounce earlier this month after a dismal 2015, but have been unable to push above the new key psychological barrier. June gold settled at $1,274.40 an ounce, down $2.50 on the day. Gold stocks have piggybacked off of the metal's rise with the popular major gold miners' exchange-traded fund (GDX) and the junior miners' ETF (GDXJ) both up 84.5% and 102%, respectively, this year.
Faber was also vocal on the U.S. presidential election and its candidates, particularly presumptive GOP nominee Donald Trump.
The real estate mogul is "courageous" for challenging the establishment, Faber said. He attributed Trump's rise in popularity to the fact that the American people are "fed up" with Congress, the elite and the establishment, and Trump challenges that.
"I'm sure a lot of people would love to kill him but he has the courage to stand up and has some common sense," he said. "Whether he will be a good president? I don't know but given the other options, I'd rather take Trump, who is not the most honest person but in my view, more honest than Miss [Hillary] Clinton."  
This article is commentary by an independent contributor. At the time of publication, the author held no positions in the stocks mentioned.