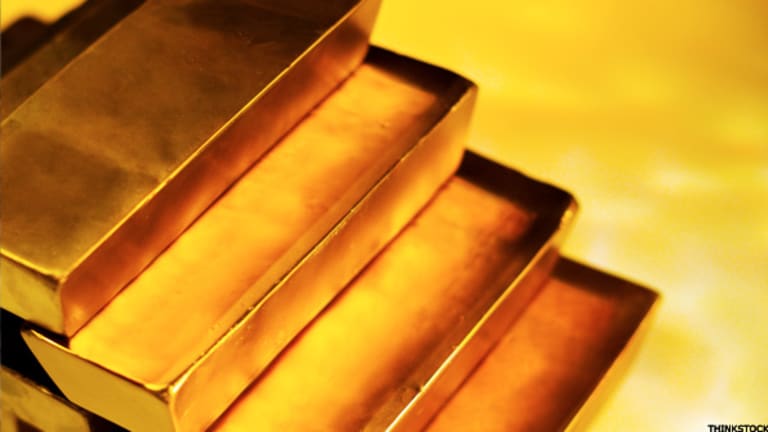 Keep Long Gold Positions; Metal Has Seen Its Floor - Veteran Trader
One veteran trader remains bullish on gold despite the metal falling back from last week's high
NEW YORK (Kitco News) - As gold prices come off a stellar rally last week, Kitco's global trading director Peter Hug says he remains optimistic on the market.
Gold prices have been faring well, up over 13% since the start of the year. April Comex gold futures managed to jump to a 12-month high Thursday and have settled lower at $1,211.40 an ounce less than one week later.
'Overall, I think the fundamentals still remain for the market to move higher in the short term,' he told Kitco News.
However, Hug noted that it may be an uphill battle for gold traders moving forward.
'This is not going to be a linear move...it's going to be a choppy transition,' he said, although he added that the metal has seen its floor. 'As a trader, you're going to be whipsawed so you need to trade technical levels.'
Hug also commented on the latest regulatory fillings of billionaire hedge fund manager John Paulson, which showed that he liquidated a 37% stake in the world's biggest gold-backed exchange-traded fund - SPDR GLD - last quarter. Paulson's SEC filings showed that his fund held 5.8 million GLD shares as of Dec. 31, down from the 9.23 million shares held at the end of the third quarter of 2015.
Despite missing this year's gold rally, however, Paulson isn't giving up on gold just yet, said Hug.
'In all fairness to Mr. Paulson, he liquidated his gold position in the fund in December when pretty much everyone was calling out for gold to fall to $1000.' Since then, gold has recovered, and sentiment seems to have turned positive towards the yellow metal, Hug added.
'My guess is that a lot of investors in his funds threw in the towel and liquidated [gold positions], and he had cash calls,' he said. 'I highly doubt he's turned bearish. I think it was just a set of circumstances.'
This article is commentary by an independent contributor. At the time of publication, the author held no positions in the stocks mentioned.