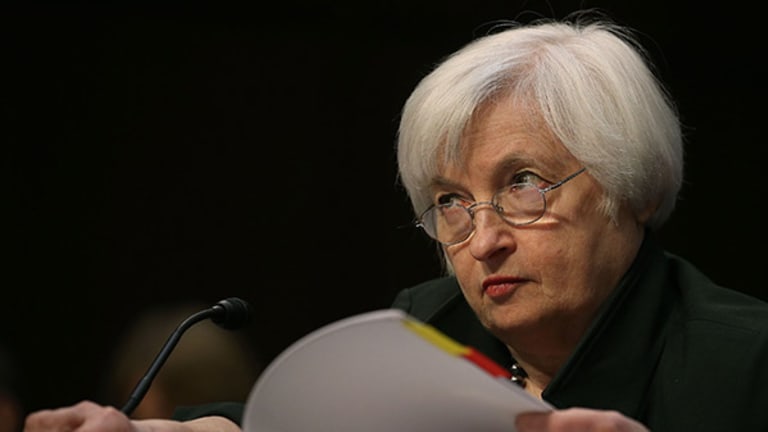 'Institutional Dignity' of Fed Was at Stake; Now Living with Consequences - Jim Grant
Jim Grant Comments on Fed, Gold & Rates Post-Yellen Testimony
NEW YORK (Kitco News) -- All eyes were on Fed chair Janet Yellen's testimony before Congress Wednesday to see if current financial conditions will delay the central bank's tightening cycle.
Interest rate guru and publisher of popular newsletter Grant's Interest Rate Observer Jim Grant, says this may be the case as tough times lie ahead for the Federal Reserve.
During her testimony, Yellen told the House of Representatives' Financial Services Committee that current global economic troubles and the recent selloff in equities could affect the U.S. economy, raising the prospects of a delay in rate hikes this year.
The Fed began its tightening cycle in December, pushing up the Fed's fund rate by 25 basis points, the first increase in nearly nine years.
Speaking with Kitco News, Grant said the December hike was done merely out of obligation so markets wouldn't lose credibility in the Fed. "Its institutional dignity was caught up in this... but it's been, what I think, a demonstrated failure so we're now living with the consequences," he said.
"It turns out that it was perhaps the right idea at exactly the wrong time because what followed was kind of a deflationary vortex in the world's financial and debt markets, and perhaps in the world's economy," he added.
Grant, also the author of The Forgotten Depression, noted that the problem with current policies is that central banks are being run by academics, and the management isn't effective. "This is the regime whereby former tenured economics faculty run the world's monetary powers."
"They pull forward the fun things like consumption, and push out in time, the bad, necessary things like corporate failure," he explained. "So, perhaps now, the good stuff pulled forward is ending and the bad stuff pushed out is upon us."
In this type of environment, gold prices should move higher, Grant said. "I think gold is going to be coming into its own in reaction to the wrong-headed notions and policies of our central bankers."
After hitting an eight-month high earlier in the week, gold prices have slightly pulled back, with April Comex gold futures last down $2 at $1194.60 an ounce.
This article is commentary by an independent contributor. At the time of publication, the author held no positions in the stocks mentioned.