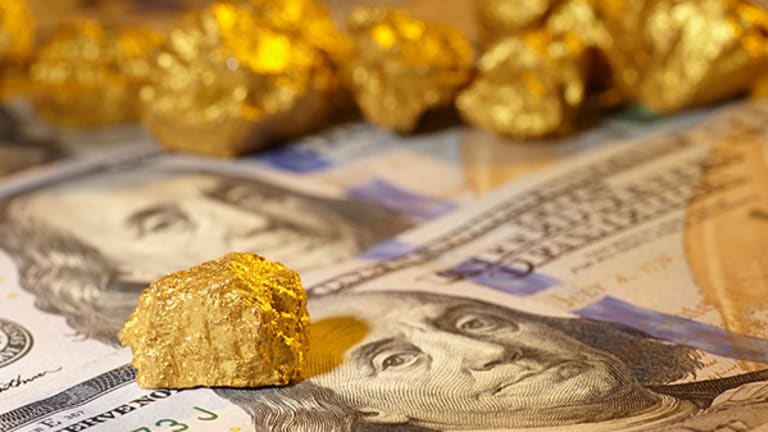 If the Fed Can't Help Gold, Can Trump?
U.S. Global CEO says This Candidate Is Best Bet For Gold
NEW YORK (Kitco News) -- In only four months, American voters will find out who the next presidential nominees are and in a mere eight months will hit the polls to elect the leader of the world's largest economy.
The real question remains: Who will best benefit your portfolio?
According to U.S. Global Investors CEO Frank Holmes, it just might be front running Republican Candidate Donald Trump.
"It is whoever has the best fiscal policies and right now it appears to be Trump," he told Kitco News Wednesday.
However, when it comes to gold investments, it may be a democratic candidate that will help the yellow metal, he said. "I think Bernie would be the best for gold."
According to Holmes, socialist countries tend to suffer economic problems, which help gold. And, Sanders, in Holmes' opinion, is a socialist.
Tuesday, Donald Trump significantly increased his number of delegates, despite his loss in Ohio. Trump managed to push Senator Marco Rubio out of the race, beating him in his home state of Florida in the latest string of primary results. On the Democrats side, Hillary Clinton extends her lead, beating Bernie Sanders in Florida, Ohio, Illinois and North Carolina. Missouri results are yet to come.
Switching gears to the much anticipated Federal Open Market Committee meeting conclusion scheduled Wednesday afternoon, Holmes said he doesn't expect much to happen.
"I'm going to bet with Morgan Stanley, we're not going to see a rate hike," he told Daniela Cambone.
April Comex gold futures are near two-week lows ahead of the FOMC meeting conclusion, down $1.20 at $1,229.80 an ounce.
This article is commentary by an independent contributor. At the time of publication, the author held no positions in the stocks mentioned.