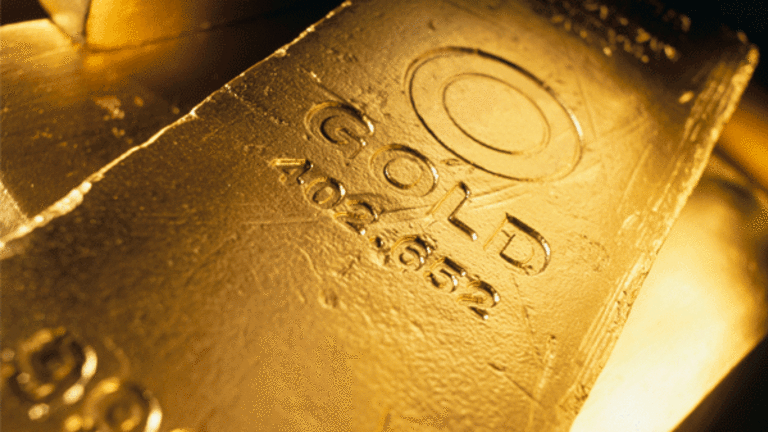 If Gold Keeps Rallying, $1,380/oz is 'In Play' - Veteran Trader
How much more room does gold have to rally?
NEW YORK (Kitco News) - Precious metals have been among the best performing assets this year and according to Kitco's Global Trading Director Peter Hug, gold and silver may have more room to grow.
The yellow metal has gained momentum on a weaker U.S. dollar, and Hug said he sees more weakness for the greenback ahead.
'This precious metals rally over the past couple of weeks has been premised on dollar weakness, specifically dollar weakness to the yen,' he told Daniela Cambone Monday. 'Right now, it certainly looks to me like the dollar will continue to weaken in the short term and that's been one of the catalysts for the move up in gold.'
Gold prices hit a 15-month high Monday, with June Comex gold futures breaching above the $1,300 level before falling back to current levels around $1,292.50 an ounce. Meanwhile, the U.S. dollar index has fallen to 15-month lows, last trading below 93.
The veteran trader said he is constructive the gold market and on a technical basis, he is looking for the metal to find support at $1,288 an ounce.
'If we can get $1,307 cleared away, I'm looking for a short-term target of the $1,335 range,' Hug said. 'If we can get through there, then I think $1,380 is in play.'
Looking at silver, which is up almost 27% year-to-day, Hug said he expect the white metal to trend closely with gold, a different trend that seen since the start of the year when the gold-to-silver ratio was trading at all-time highs. With silver futures rallying to 2016 highs, investors are now debating whether it is time to cash in.
Peter Hug said not quite.
'I think the ratio is fully valued here and I think silver continues higher if gold can break up through $1,300,' he explained. 'But, silver will trade directly in line with gold and not necessarily run ahead of gold until we see better economic growth.'
This article is commentary by an independent contributor. At the time of publication, the author held TK positions in the stocks mentioned.