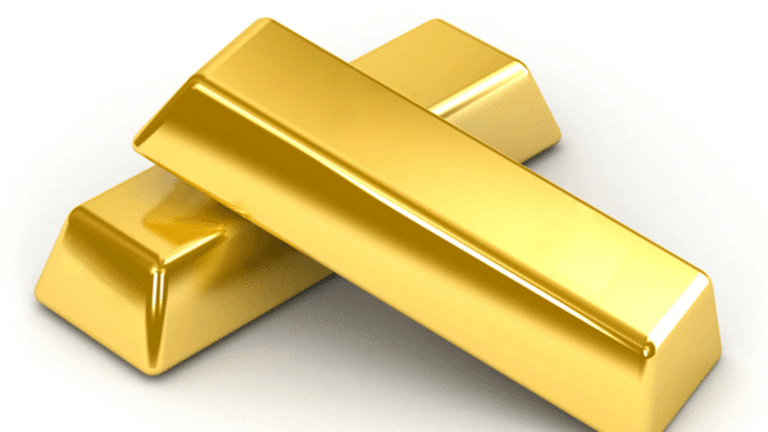 How India Is Shrinking Its 250-Ton Gold Black Market
The gold black market exploded in India after the country imposed harsh tariffs on imports of the yellow metal. But here's why that all could change in July.
Updated from 1:48 p.m. ET with settlement prices

NEW YORK (TheStreet) -- India's national election thrusting the Bharatiya Janata Party into power of the government may spell an end to the nation's growing black market trade.
Some 50 tons of gold a quarter, or as much as 250 tons per year, have traded on India's black market since the country imposed heavy tariffs on the precious metal, the World Gold Council said in an interview, citing market sources.

WATCH: More market update videos on TheStreet TV | More videos from Joe Deaux
India last month voted the BJP to control the lower house of parliament in a decision that could spell weakened tariffs on gold and shrink the precious metal's black market trade, which likely didn't exist before the regulations.
"It's certainly something that is shrouded in a lot of secrecy; however, market sources have indicated somewhere in the region of 50 tons per quarter, or something in the relm of 200 to 250 tons per annum," Will Rhind, managing director of investment at the World Gold Council, said.
Rhind said before the tariffs, "theoretically" a gold black market didn't exist because Indians traded the metal freely. The tariff's unintended consequence was to create a black market, Rhind said.
India's government votes in July on a new budget, in which the right-of-center BJP is likely to propose a change to the tariffs.
Gold prices on Tuesday were trading sideways as investors remained on the sidelines ahead of the European Central Bank's Thursday policy announcement, and Friday's monthly U.S. employment report.
Gold for August delivery at the COMEX division of the New York Mercantile Exchange on Tuesday tacked on 50 cents to settle at $1,244.50 an ounce. The gold price traded as high as $1,247.90 and as low as $1,240.20 an ounce, while the spot price was adding $1, or 0.08%.
"Ahead of the ECB meeting and [nonfarm payrolls] later this week, I really don't see things changing dramatically," David Govett, head of precious metals at Marex Spectron, wrote Tuesday in a note to clients.
An index that measures sentiment in buying and selling physical gold dipped as investors opted to rotate out of the yellow metal into other asset classes.
BullionVault, an investor service to buy and sell gold, said its index dropped to 52.4 in May from the prior month. A reading above 50 indicates there are more buyers than sellers of the asset.
"You're quite right, the gold investor index has become boring," Adrian Ash, head of Research at BullionVault, said in a phone interview from London when discussing the tight range of the index readings since last year. Ash said what may be making the gold index "boring" is the wide gold-to-silver ratio, which may be attracting investors into the white metal for its cheap price relative to gold.
Ash said BullionVault does not record data for a silver index.
Silver prices for July delivery gained 2 cents to close at $18.76 an ounce, while the U.S. dollar index was slipping 0.12% to $80.53.
Watch: Why Is This Gold Company Throwing Money Away?
Watch: How 250 Tons of Gold Goes Missing on the Indian Black Market
-- Written by Joe Deaux in New York.
>Contact by Email.