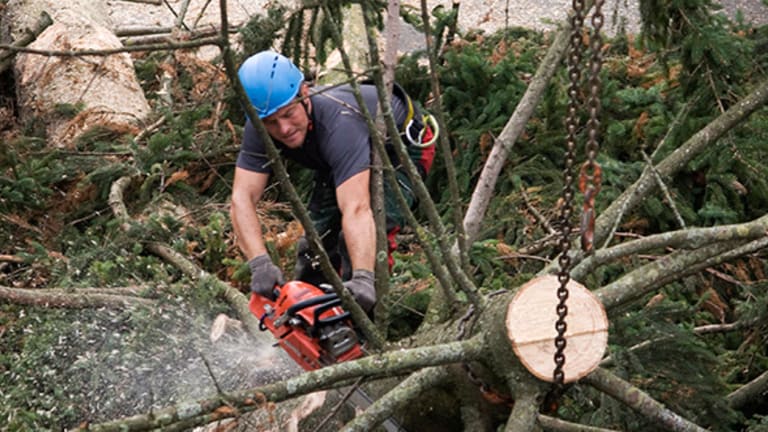 How Gold & Lumber Can Tell You What's Next for Equities: Market Technician
Why Correlation Between Gold & Lumber Is So Important
NEW YORK (Kitco News) - Equities have had their worst start in history in 2016 as gold prices have rallied, and one market technician says he saw it coming.
According to Charlie Bilello, research director for Pension Partners, the correlation between gold and lumber prices are indicative of volatility in equity markets, particularly in the U.S.
'We look at gold in a different way than a lot of investors,' he told Kitco News Thursday.
Lumber, he continued, reflects the state of the U.S. economy, which is so focused on housing. 'You don't want to see gold, which tends to be more uncorrelated to the economy, outperforming lumber,' he explained.
Bilello pointed out that since the start of the year, when equity market volatility spiked, gold outperformed lumber, and continues to do so.
'[The correlation] happens to be very important for the U.S. in particular because we're a very consumer driven economy and lumber is the closest commodity tied to that,' he said.
Gold futures have had an exciting start to the year after jumping back above $1,100 and near a three-month high on the back of weaker equity and oil prices. April Comex gold futures were last quoted down $0.70 at $1,115.60 an ounce. March lumber contracts were last quoted down $1.60 at $241.10 per thousand board feet.
Bilello also commented on plunging oil prices, and how its ratio to gold is reaching record highs. Although the correlation does not provide a crystal ball for equity markets, he said that all the negativity surrounding commodities should indicate a turnaround for the sector.
After hitting a near 13-year low, oil prices have slightly recovered trading back above $30 a barrel. West Texas Intermediate crude oil was last quoted up $0.95 at $33.25 a barrel.
'You have crude oil down over 80% from its peak, you have gold down 40%, which is actually better than a lot of commodities coming into this year,' he said. 'So, you have a lot of fear in terms of commodities going forward. I would expect to see some stabilization in oil going forward and we'll probably see that with the commodities sector as well.'
This article is commentary by an independent contributor. At the time of publication, the author held no positions in the stocks mentioned.