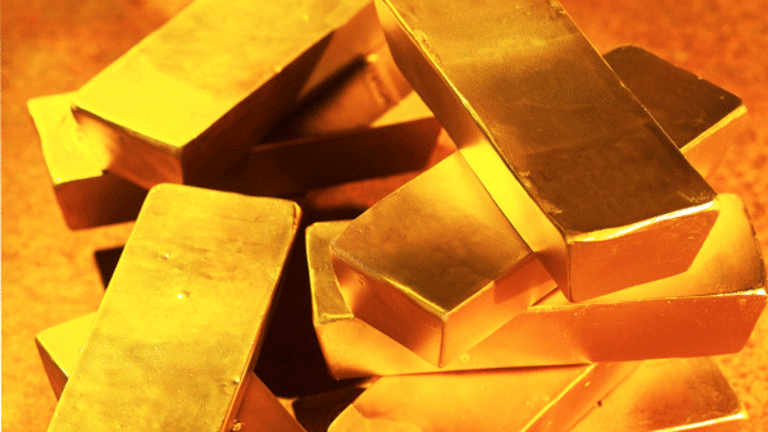 Gold's Rally Promising, Right People Are Bullish - Grant Williams
Gold Still Needs One More Pullback - Grant Williams
TORONTO (Kitco News) - Although gold's rally so far this year is promising, one popular newsletter writer says he expects one final leg down in prices from here.
'I think this is a good rally, the right people are bullish,' Grant Williams, publisher of the Things That Make You Go Hmmm... newsletter, told Kitco News on the sidelines of the world's largest mining convention in Toronto - the Prospectors and Developers Association (PDAC) annual meeting.
'But I am kind of waiting for one more pullback. Gold always has that propensity to kick everybody in the teeth one last time, so I'm waiting for that to happen,' he added.
Tuesday, gold prices managed to trade close to last week's 13-month high in early morning trading, after falling back. April Comex gold futures were last quoted down $1.80 at $1,262.20 an ounce.
In order to be convinced this rally is here to stay, Williams continued, seasoned resource investors need to be bullish. 'When they're starting to say this is the start of a bull run, my ears perk up.'
Looking at gold stocks, which are up some 40% so far this year, Williams said a real capitulation is yet to come.
'I'd be very cautious about buying individual stocks right now,' he said, noting that he prefers exchange-traded funds exposed to the mining sector instead.
'I want a few more gold companies eating each other, I want to see the next round of numbers come out just to get a sense that these guys have bottomed.'
For precious metals investors, this is not a time to jump in to make a quick profit, Williams said.
'You can easily see another 10-15% downside if the dollar rally resumes,' he said. 'But, long term, you can't go wrong on commodities.'
This article is commentary by an independent contributor. At the time of publication, the author held no positions in the stocks mentioned.