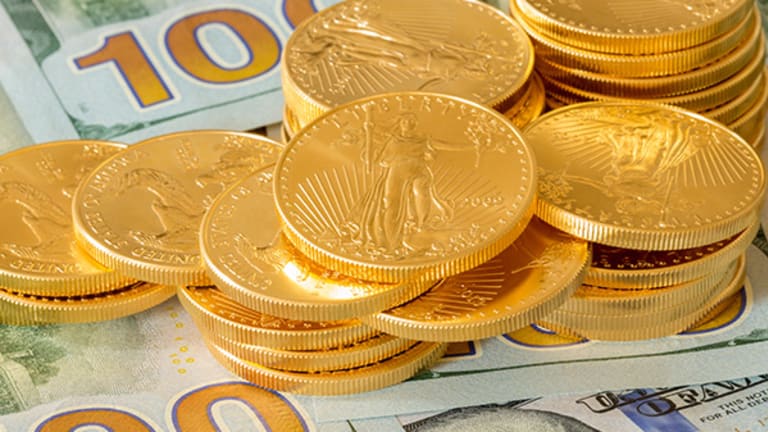 Gold-Dollar Relationship Still Intact, Says Veteran Trader
Don't Be Fooled, U.S. Dollar Still Key Player For Gold: Veteran Trader
NEW YORK (Kitco News) - Gold bounces this Tuesday as the dollar also moves higher on the day.
Is the correlation between the dollar and gold shifting?
According to veteran trader and longtime market watcher, Todd 'Bubba' Horowitz, this is just a one-off occurrence.
'When you look at the overall picture, the dollar hasn't really moved that much, it's still near multi-month lows right now,' he told Kitco News from the Chicago Mercantile Exchange Tuesday afternoon.
After a slow start to the second quarter, June gold futures moved higher Tuesday, last up $13.60 at $1,232.90 an ounce on the day. Meanwhile, the U.S. dollar index also edged higher, last up 0.05% at 94.64. Historically, gold and the dollar have an inverse relationship, meaning when one moves higher the other goes down; and, in the past two days, the two asset classes move in tandem.
However, this doesn't concern Horwitz too much. 'I don't see that fundamental shift. The relationship between gold and the dollar will remain the same as long as we have the Federal Reserve involved,' he said.
Horwitz also commented on silver, which he remains bullish on, even if the metal has lagged behind gold. Since the start of the year, gold has been one of the best-performing assets, up nearly 16% year-to-date. Meanwhile, silver has only risen a little over 9%. While gold futures have managed to attract aggressive investor interest earlier in the year, silver has lagged behind, hitting lower lows and seeing an 18% decline in speculative position in the latest Commodity Futures Trading Commission report.
'I think silver is still a great play,' Horwitz said. 'If you look at historical relationships, it's at one of the cheapest relationships to gold that it's ever been.'
May silver futures were slightly up 1.31% on the day at $15.14 an ounce.
This article is commentary by an independent contributor. At the time of publication, the author held no positions in the stocks mentioned.