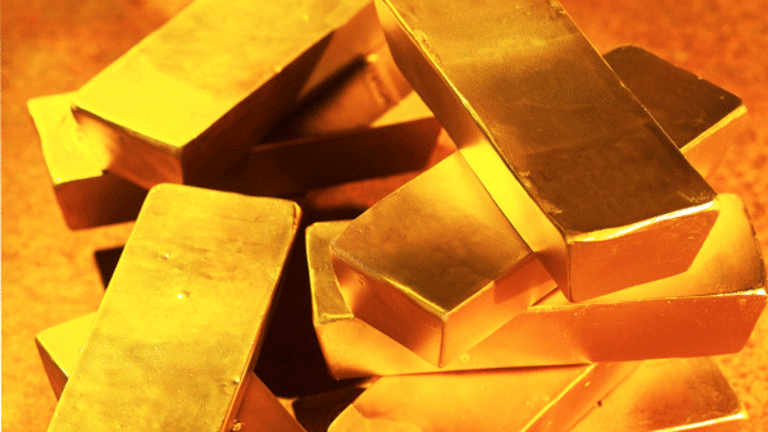 Gold Setting Itself Up for a Breakout on First Day of Fed Meeting?
Gold Nears 3-Month High on First Day of Fed Meeting
NEW YORK (Kitco News) -- As day one of the year's first Federal Reserve meeting kicks off, one veteran trader says gold looks like it may be setting itself up for a breakout.
Gold futures continued to trade above the $1,110 level and managed to hit new highs Tuesday, with February comex gold futures settled up $15.20 at $1,120.20 an ounce. February comex contracts' expiry was scheduled on Tuesday and contracts have now rolled over to April.
'If we can get through these levels here, there's a good chance we could see $1,140-1,180,' Todd Bubba Horwitz told Kitco News. 'I think things are setting up to make it even more attractive now.'
From the CME floor in Chicago, the veteran trader said there are more factors in favor of gold prices to move higher than there are factors to push it lower, including weaker equity prices and the U.S. dollar looking to selloff.
'I think that at these price levels, gold's very attractive to hold as a hard asset,' he said. 'I'd much rather be an owner here than a seller.'
Despite U.S. stock markets holding gains Tuesday, recent shaky equities worldwide have played right into the hands of the safe-haven gold market bulls. The U.S. dollar index, although lower on the day, still traded at relatively high levels around 100 Tuesday.
'[T]he major U.S. banks are all drastically short the U.S. dollar so I think that with the Fed probably not going to do anything, it'll put pressure on the dollar, which will certainly push gold higher,' Horwitz said.
Despite his optimism on gold however, Horwitz said his favorite metal is still silver. 'I'm still a big fan of silver...it looks to go much higher,' he said.
'I think that the ratio between gold and silver is the widest it's ever been.'
The gold to silver ratio stood around 77, with March silver futures settled at $14.564 an ounce.
This article is commentary by an independent contributor. At the time of publication, the author held no positions in the stocks mentioned.