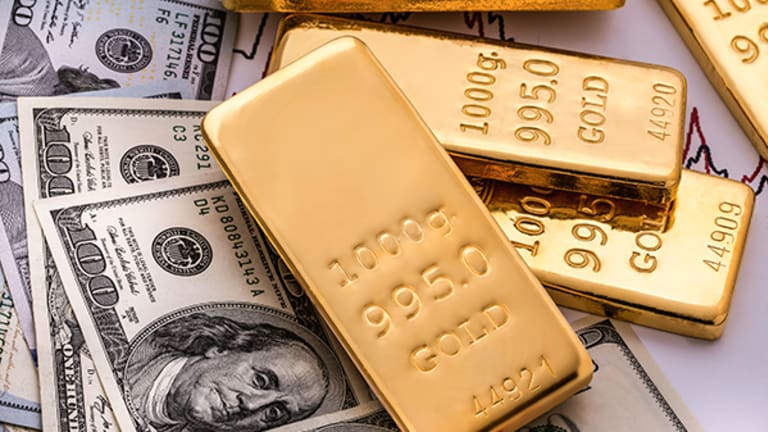 Gold Sees Similar Pattern To 1999; Short-term Pressure Ahead Says Technician
Gold's trading like it's 1999 Says Oppenheimer
NEW YORK (Kitco News) - In 1999, the gold market rallied at the start of the year before settling into a range, so is history repeating itself for the metal?
According to Ari Wald, head of technical analysis for Oppenheimer & Co., it just might be. 'For the longer term trend, it is indeed reversing higher here, but the message is, tactically, now is not the time to be playing for that,' said Wald in an interview with Kitco News.
'Over the past few weeks, gold has rallied a lot in a short amount of time - in fact it is about 11% above the 200-day moving average along with being overbought and testing some resistance at the 2015 peak at $1,300,' he explained. 'It is due for a pause to refresh and with that pause, we can see downside risk, maybe to the March lows of $1,200.'
Wald added that he thinks the metal will be range bound for the next few months, but does think pullbacks can provide a buying opportunity.
It is important to buy 'the dips' and not the 'rips,' he continued.
On Wednesday, gold futures traded modestly lower after Federal Reserve comments raised fresh uncertainty about the near-term course for interest rates. June gold settled the day down $17.76 at $1,274.40.
One reason for gold's uptick has been weakness in the U.S. dollar, however, Wald said he sees upside potential for the U.S. currency. The U.S. dollar index has rebounded from pressure earlier in the week and was last up at 93.21.
'I think this is a level where you can see an oversold pop, a bit of a relief bounce,' Wald noted.
For silver, which is also lower after hitting 15-month highs, Wald expects similar range-bound trading between $16-18 an ounce. 'Buy the pullbacks in silver as well.'
This article is commentary by an independent contributors. At the time of publication, the authors held no positions in the stocks mentioned.