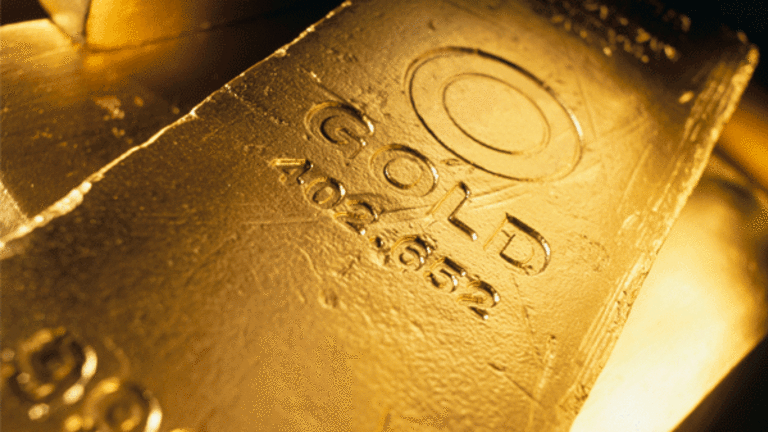 Gold Now Striking Distance Of $1,100, Friday's Jobs Report On Radar - ETF Securities
Gold falls to four-week low as markets focus on Friday's nonfarm payrolls report
Gold falls to four-week low as markets focus on Friday's nonfarm payrolls report
NEW YORK (Kitco News) -- With a solid month of October in the rearview mirror for gold, the metal is struggling, hitting another 4-week low on Tuesday.
Gold is now within striking distance of psychological support at $1,100.00 with December Comex gold was last down $20.80 at $1,115.10 an ounce.
Commenting on gold's price action from the beginning of October to date, one research director said expectations of a U.S. interest rate increase continues to be the main contributing factor to the metal's weakness.
'Gold increased 2.4% in October but gains were limited by renewed expectations of Fed tightening and the best month for the S&P 500 since Oct. 2011,' said Mike McGlone, research director for ETF Securities in an interview with Kitco News.
"Gold has continued to come under pressure in November as the NASDAQ has extended to new historic highs," he said. McGlone added the rally in the U.S. stock indexes is keeping investor money away from the hard assets like the precious metals.
According to McGlone, the gold market appears to remain stuck in a range between $1,100 and $1,200 an ounce.
He also explained the importance of Friday's nonfarm payroll number, '[The] unemployment number may set the tone for the remainder of the year,' he said.
'If it confirms the weak September number, Fed tightening expectations should be delayed and the price of gold should benefit. If the number is strong, the market appears to be setting up for an initial tightening at the December meeting,' he said.
According to reports, consensus forecasts call for 180,000 jobs to have been created in October and for a 5.1% print on the unemployment rate.
McGlone added that he is liking platinum these days, 'platinum was the best performing precious metal recovering most of the September VW scandal related decline,' he said.
He also noted that it appears to be the most inexpensive of the precious metals, adding that historic platinum ETF outflows may have marked a capitulation low in the platinum price.
This article is commentary by an independent contributor. At the time of publication, the author held no positions in the stocks mentioned.