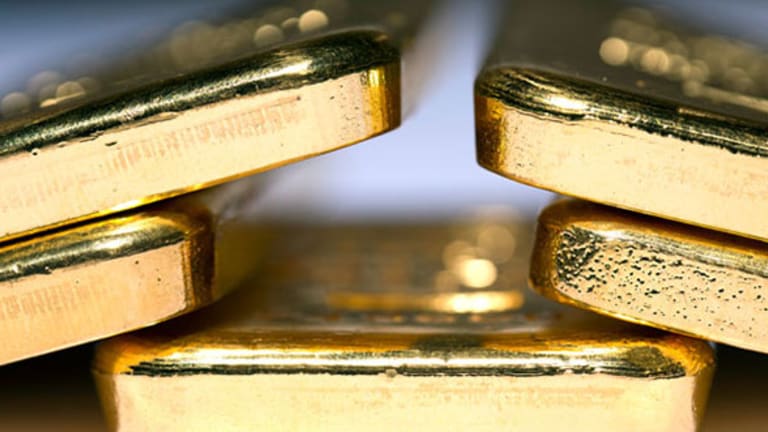 'Gold Is Not Always Linear' - CEO on Metal's Mild Reaction to Market Rout
Market Experts Question Why Gold Didn't Shine During Market Rout
NEW YORK (Kitco News) After Monday's global market rout, it left many market participants scratching their heads in wonder as to why gold didn't perform better.
Touted as a safe-haven, gold could not hold onto its six-week highs and the metal ended the U.S. day session solidly lower on Tuesday. December Comex gold was last down $16.90 at $1,136.70 an ounce.
Frank Holmes the CEO of U.S. Global Investors summed it up pretty simply, 'gold is not always linear,' he said in an interview with Kitco News.
'Gold was in a rebound for two weeks, it almost acted as a forecast of what was going to happen in the markets on Monday," he said.  Holmes added that he does think the love trade for gold has slowed down in China.
The country announced new monetary policy stimulus measures Tuesday, including cutting its benchmark interest rate by 0.25% and lowering China banks' reserve requirement ratios by 0.5%.
'In the next three months, we'll see big stimulus take action [in China],' he said.
Holmes added that the People's Bank of China continues to buy gold and central banks globally are eyeing the metal. "Central bankers continue to be net buyers in this currency war and it will continue to heat up."
Holmes said he will be paying close attention to this week's Economic Policy Symposium in Jackson Hole, Wyoming. After this week's extremely volatile price action in many markets, there are growing doubts the Fed will be able to make a rate hike in September, or even this year, Holmes suggested.
The conference starts Aug. 27 and brings together academic experts, financial market participants and many of the world's central bankers. Reports in May suggested that Fed Chair, Janet Yellen, was not planning on attending the event. Historically, the conference is used by central bankers to set the agenda for the final four months of the year. The theme this year is 'Inflation Dynamics and Monetary Policy.'
This article is commentary by an independent contributor. At the time of publication, the author held no positions in the stocks mentioned.