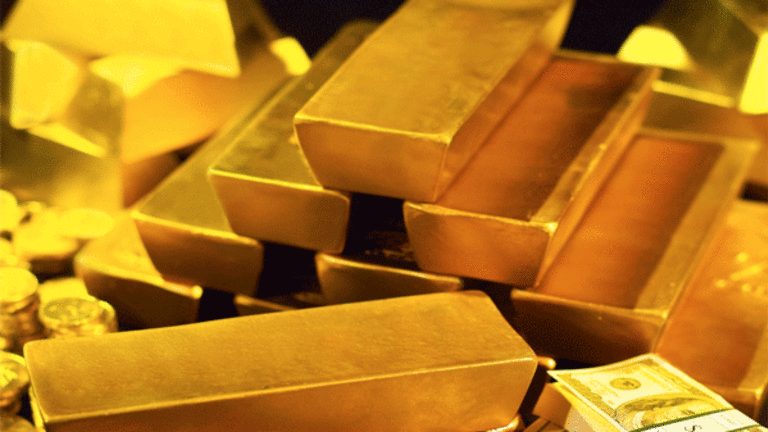 Gold Is "Interesting" Again; Play Against Equity Market - Dundee Economics' Chief Economist
Stocks Tumble, Gold Makes Comeback on China Worries
NEW YORK (Kitco News) -- Gold prices ended the U.S. day session solidly higher, pushed well above the key $1,100.00 mark, and hit a two-month high Thursday. China's stock market traded for only a half-hour Thursday, dropping 7%, and then circuit-breakers kicked in to halt trading for the rest of the session.
"The big issue is the equity markets - the Chinese equity market has tumbled but to understand the relationship with gold, one has to go back to 2012-2013 when we saw big move down in gold prices - this was predicated on a massive shift from gold to equity markets," Martin Mureenbeld, Chief Economist for Dundee Economics, told Kitco News Thursday.
He added, "What we are getting now is some uncertainty about the market - that has made gold interesting again; it is a play against equity markets."
Murenbeeld highlighted that the firm's average annual forecast for the metal sits around $1,175. "Given the kind of problems we see developing this year, I don't think it is going to be a good year for equity markets and China does have the potential of undermining growth in the world economy," he said.
February Comex gold was last up $15.70 at $1,113.10 an ounce. March Comex silver was last down $0.054 at $14.29 an ounce.
Billionaire financier, George Soros said today that the market could be reliving 2008, Murenbeeld does not agree entirely. "Do I see a 2008? Probably not, I don't expect any financial institution on this side that is going to break down."
However, Murenbeeld said the message behind Soros' forecast is that the Fed will most likely not be raising rates in 2016. "I agree that the U.S. Federal Reserve will actually not be raising rates as much as the market expects - the market's consensus will be four hikes this year. We are kind of sitting there where the Fed is not in a position to seriously raise rates," he said.
Murenbeeld added that from an economic point of view, there was no requirement for the central bank to raise rates. "Question is now whether they will hike significantly, and our view is they will not and this will bode well for gold," he said.
This article is commentary by an independent contributor. At the time of publication, the author held no positions in the stocks mentioned.