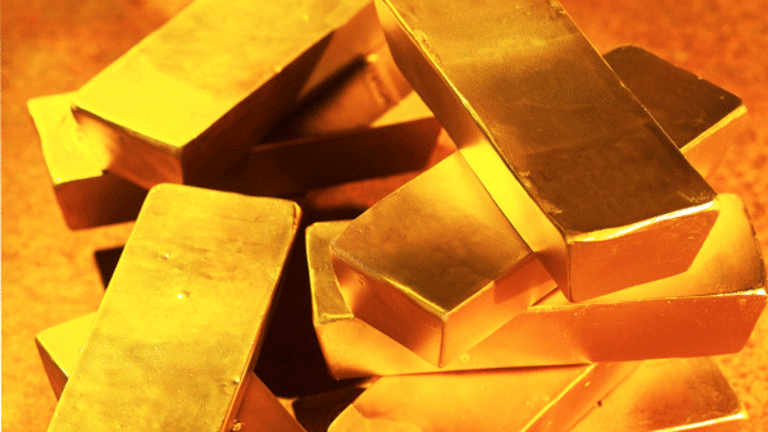 Gold Helping The Fed Stay Solvent - Jim Rickards' New Book Suggests
Is gold more important to the Fed than they make it out to be?
NEW YORK (Kitco News) - The Federal Reserve, also known as the central bank of the world, is insolvent at times, and one of the major factors keeping it afloat may just be gold, this according to one best-selling author.
In his latest book, The New Case for Gold, Jim Rickards shared some key evidence he found in the Fed's balance sheet that may suggest the yellow metal is a lot more important than the central bank makes it out to be. So important that it may have as much as $300 billion worth of it at Fort Knox and West Point.
'Gold is actually propping up the Fed but nobody wants to talk about it,' he told Kitco News on the day of his book's release.
The best-selling author of Currency Wars and The Death of Money, explained that the Fed does not want to be audited to avoid drawing attention to gold and to downplay the role of the metal.
'The confidence of the entire global system of finance rests on the U.S. dollar. Confidence in the dollar rests on the solvency of the Fed's balance sheet. And that solvency rests on a thin sliver of... gold. This is not a fact anyone at the Fed wants to acknowledge or discuss,' his new book suggests.
In his new book, Rickards aims at making a modern-day century case for gold and comes to its defense against well-known critics such as Warren Buffet, who often refer to gold as a nothing more than a relic.
'There are certain arguments against gold that you hear all the time and they're all wrong,' he said. 'So, I had to shoot those arguments down. There are 21st century reasons for holding gold in your portfolio.'
In the second part of the interview, which will air Thursday on Kitco News, Rickards touched on China's affinity for gold and how the central bank may contribute to the metal's price eventually skyrocketing.
This article is commentary by an independent contributor. At the time of publication, the author held no positions in the stocks mentioned.