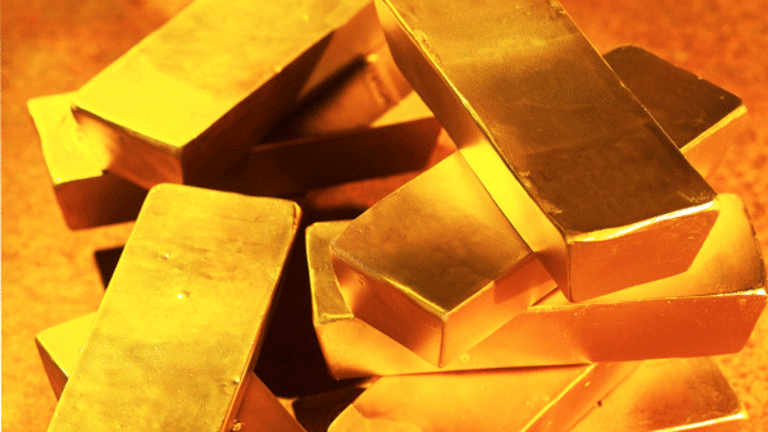 Gold Below $1,000/oz Not Likely, But Would Hurt High-Debt Miners: Famed Geologist
Famed Geologist Says Look For Small-Cap Miners in 2016
NEW YORK (Kitco News) -- Mining companies continue to struggle amid falling metals prices, and one famed geologists and popular newsletter editor says companies with high debt stand to lose the most in 2016.
One of the main concerns among producers is the notion that gold prices could fall below $1,000 an ounce in 2016 if its downtrend continues. However, Brent Cook told Kitco News that he doesn't think that is likely, at least not for an extended period.
After having rebounded on a short-covering rally bounce Monday, February comex gold futures were last quoted down $7.50 an ounce at $1,073.10.
"If and when it does, it's going to be a disaster for many of the larger mining companies with high debt burdens,' Cook told Kitco News Tuesday as part of his Outlook for mining in 2016.
"If that's a person's feeling, then its best to stick with the less levered companies with the highest quality assets,' he suggested.
However, Cook's optimism is especially poignant with the smaller cap companies in the industry.
"My view is that we're going to have a better exploration scene next year,' he said. "So, what I'm doing is buying microcap junior explorers with the capital and partners to actually make discoveries," he added.
On the M&A front, the popular newsletter publisher said he either expects to see more 'opportunistic mergers and acquisitions' next year, or more mergers stemming from 'desperation' from companies looking to boost their numbers.
Looking back on the year, Cook said that he would give the 'best mining CEO' title to Sean Roosen of Osisko Royalties because he's been aggressively buying assets to better position the company.
"He's setting himself up, and Osisko Royalties, to be the first company out of the gate when gold prices rise."
This article is commentary by an independent contributor. At the time of publication, the author held no positions in the stocks mentioned.