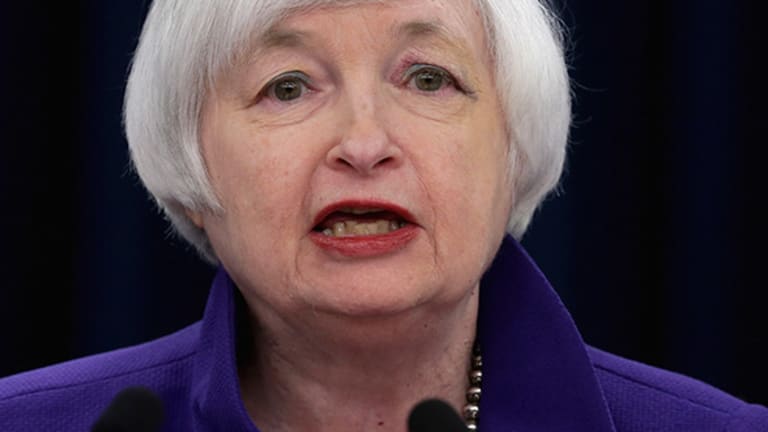 Fed's First Rate Hike a 'Blunder,' Yellen To Ease Again in 2016: Bestselling Author
Fed's First Rate Hike a 'Huge Mistake' Says Bestselling Author
Fed's First Rate Hike a 'Huge Mistake' Says Bestselling Author
NEW YORK (Kitco News) -- The Fed's first rate hike in almost 10 years is a blunder, but needed to be done so the central bank doesn't lose credibility, says one bestselling author.
In an interview with Kitco News, Jim Rickards, author of Currency Wars, said the Federal Reserve is tightening while the economy shows weakening economic growth, 'which doesn't make any sense at all.'
However, the central bank's move should continue to help the U.S. dollar, he said, which would cause gold prices to struggle early next year.
'For the next 6 months, I think it'll be a bit of a tough road for gold,' Rickards said in his 2016 outlook for the yellow metal. But, according to Rickards, once the Fed realizes it is making a 'huge mistake,' they'll eventually have to ease again.
If so, Rickards continued, gold should move higher.
Gold prices saw a decent short-covering rally bounce Monday as the U.S. dollar fell. February comex gold futures were last quoted up $12.70 an ounce at $1,077.70.
He noted that the U.S. has become 'a sponge for all the deflation in the world,' which will eventually hurt the country's economy and the Fed will have no other choice but to ease again.
'The Fed is tightening into weakness [and] when even the Fed realizes how weak the economy is, they'll have to ease,' he said. 'I expect Fed ease by end of 2016 [and] that's going to give gold a spike up.'
Rickards also shared insights on his new book - due for release in April - and how it will provide, what he's called, the 21st century case for gold.
'You want non-digital assets. Gold is a non-digital asset; you can't hack it you can't erase it,' he said.
This article is commentary by an independent contributor. At the time of publication, the author held no positions in the stocks mentioned.