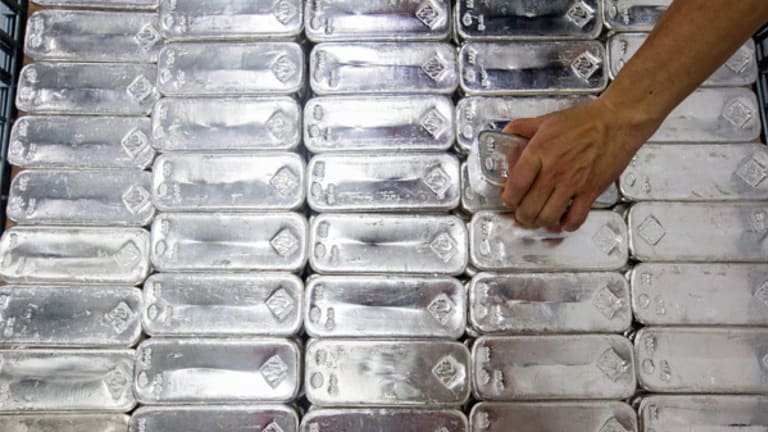 Expect Higher Silver Post 2015 Record Demand & Huge Deficit: World Silver Survey
Silver Report Shows Record Demand, Huge Deficit in 2015; Prices To Remain High: Thomson Reuters GFMS
NEW YORK (Kitco News) - Silver has finally caught up to gold's rally, with prices hitting 15-month highs earlier in the week, and according to one analyst closely watching the metal, the optimism should continue.
"We expect the silver price to average $15.90 this year and that's going to be defined by an overall upward trend," Erica Rannestad, precious metals demand senior analyst for Thomson Reuters GFMS, told Kitco News. "We've seen prices reach highs last week and we expect that trajectory to continue through the 4th quarter of this year."
Prices are expected to close the year around $16.80 an ounce, Rannestad added, on the 26th World Silver Survey's release date. The annual report, which offers a comprehensive look into the silver market's fundamental drivers, was released Thursday morning by GFMS in collaboration in collaboration with the Silver Institute.
The silver market saw record demand in 2015, but had its third successive annual deficit, which was 60% larger than 2014. These were just a few of the findings of this year's report. 
However, the report is backward looking and the silver market is much different today than it was towards the end of last year. Since the start of the year, silver futures have ripped through resistance with July Comex silver at $17.48 an ounce at the time of the report's release.
Rannestad agreed in that interest for silver has shifted, which is helping to support prices this year. "First off, in the past 2-3 years, you've seen bargain buying. This year, you've seen a lot more safe-haven buying, which has been pushing prices higher," she explained.
To put it into perspective, she highlighted the increase holdings of silver-backed exchange-traded product, which are up about 35 million ounces this year through April. "That compares to about 18 million ounce decline last year," she added.
Although Rannestad said she expects bouts of profit taking to push prices lower, the metal will remain supported by strong safe-haven demand from worried markets over global growth.
Looking at the report's findings in more detail, the silver market reached an 129.8 million ounce deficit in 2015, its third largest on record. Rannestad noted that this deficit was mainly driven by a sharp increase in physical demand.
'I think the biggest driver for the deficit expanding was the huge increase in coin and bar demand,' she explained. 'Last year, we saw coin bar demand increase by 24% and that was on the back of accelerated coin purchases and when the U.S. mint announced depletion of inventories in July, you saw a huge increase in that acceleration of demand.'
On the supply side, the research found that silver mine production growth slowed to 2% last year, reaching a record 886.7 million ounces. "The overall slowdown in mine production last year is expected to continue," the report said.
This article is commentary by an independent contributor. At the time of publication, the author held no positions in the stocks mentioned.