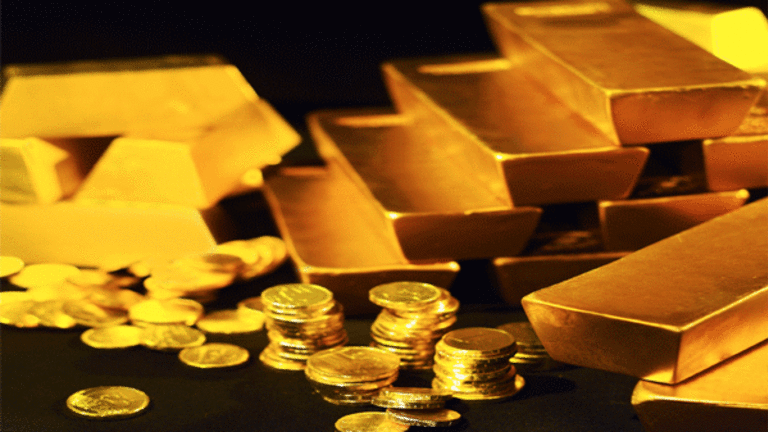 NEW YORK (Kitco News) - Despite gold's stellar performance last week, one commodity market strategist says investors may have already missed their shot to get into the market -- at least for now.
Adding to that sentiment, Goldman Sachs analysts also came out Tuesday urging investors to short the metal.
'Gold is the type of market that punishes people severely for being late to the party,' said Carley Garner, co-founder of DeCarley Trading, in an interview with Kitco News. 'Up at these levels, it may work out in the long run but it's going to be a rough road,' she added.
Although it may be too late to get "aggressively bullish" on gold, Garner said she remains bullish over the longer term. She suggested that investors remain patient and wait for the right moment to get back into the market.
'I believe gold has the potential to see $1,450 or $1,500 maybe within the next six months to a year. There's still some upward potential,' she said.
After hitting a 12-month high on Thursday, April Comex gold futures managed to fall back 4%, settling Tuesday's session down $31.20 at $1,208.20 an ounce.
However, Garner sees larger dips over the shorter term, citing $1,100-1,150 as a potential area for investors to start going long gold.
'I think sentiment has changed enough that the market should go into a 'be bullish on the dips mentality' but the dips will be pretty large,' she warned.
According to Garner, the gold market is "extremely speculative" in nature and that is what makes it so different from equity markets. She said that opposite to stocks, the gold market tends to see "panic buying" versus the stock market, which experiences "panic selling."
'The value that the market puts on [gold] is more perception than reality, in most cases, and so it tends to overdo things.'
This article is commentary by an independent contributor. At the time of publication, the author held no positions in the stocks mentioned.