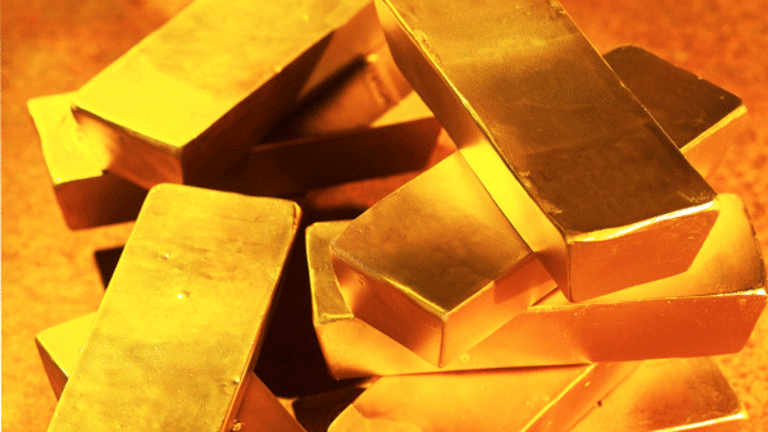 Despite Pre-Fed Rally, Gold Could Still Hit $1,000/oz - Veteran Commodity Investor
Bestselling Author Says Sub-$1,000 Gold Still on the Table
NEW YORK (Kitco News) -- Gold prices rebounded ahead of the much-anticipated Federal Reserve meeting set to conclude Wednesday afternoon, which markets suspect will usher in the first U.S. interest-rate rise in nine years.
However, one veteran commodity investor says he expects the yellow metal's price to move lower, maybe even as low as the triple-digit area.
'If we're speaking about gold, I still expect we're going to have a chance to buy gold under $1000 per ounce,' legendary investor and best-selling author Jim Rogers told Kitco News Wednesday morning.
'I don't know if it'll happen, but if it happens, I hope I'm smart enough to buy a lot of gold,' he added.
February Comex gold futures were volatile this week ahead of the Fed meeting, and rallied Wednesday morning to a high of $1,076.60 an ounce. Gold was last quoted up 1.14% at $1,073.70 an ounce.
As part of his outlook for gold, Rogers said he expects the rising U.S. rate environment, along with a rising U.S. dollar, to weigh on the yellow metal in 2016.
'I own U.S. dollars and I expect it to go a lot higher,' he said. 'Eventually, my plan is that the dollar is going to get overvalued and I'll have to sell my U.S. dollars, at which point I'll have to buy gold.'
According to Rogers, there may be opportunities for investors in oil-producing nations next year, once oil prices rebound from current lows.
'If oil hits a bottom, which I suspect it will, then...[oil-producing countries], which are being decimated at the moment, will probably be great investments.'
This article is commentary by an independent contributor. At the time of publication, the author held no positions in the stocks mentioned.