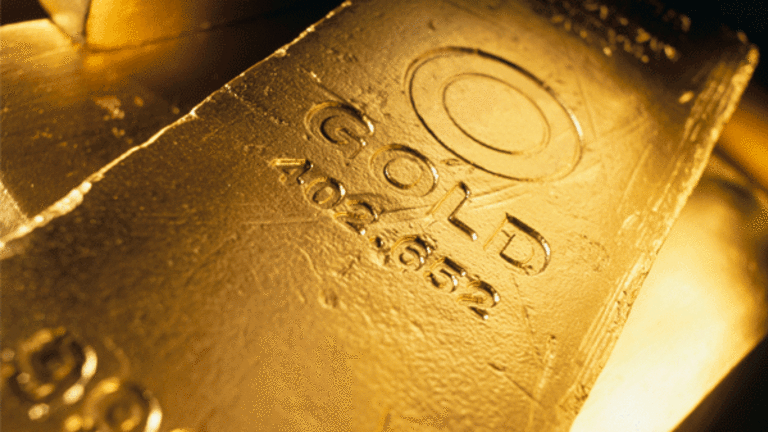 Could Soc Gen's Bearish Gold Calls Come True?
Soc Gen's Head of Metals Research Remains Bearish on Gold
NEW YORK (Kitco News) - French Bank Societe Generale has been bearish on gold since the start of the year, despite the metal's 15% gains. With gold down this Wednesday, hitting a three-week low, could the bank be right?
Robin Bhar, head of metals research for Societe Generale, told Kitco News the recent gold price rally looks unsustainable. He explained that financial turmoil and expectations that the U.S. and global economies will fall into a recession have been the factors behind the move, but these expectations appear to be extreme scenarios.
'It's unlikely the U.S. will go into recession,' he said.
The bank is taking the opposite view to rival Deutsche Bank that recently advocated buying the precious metal. Although Soc Gen upped its average 2016 forecast to $1,150 an ounce earlier this month, the bank expects prices to fall to $1,075 by the fourth quarter of 2016.
Wednesday, the safe-haven metal was shunned as risk appetite among worldwide investors and traders picked up. April Comex gold settled the day down $24.60 at $1,224 an ounce. 
Bhar explained that the bank's economists remain confident that the recent financial market turmoil and slowdown in emerging markets are unlikely to cause a recession in the U.S.
'In order for us to remain bullish, we would have to expect all the other central banks to follow the lead shown by the ECB and BoJ and we just don't think it's credible for the U.S. Fed or the Bank of England to go down the same route,' he continued.
He noted that gold's biggest threat remains U.S. monetary policy. 'We think the market is wrong that the Fed will keep rates unchanged this year. 'We could be looking at two, possibly three, rate increases this year and another 3-4 increases in 2017,' he said. 'This will cap the gold rally and push it in a bear market.'
This article is commentary by an independent contributor. At the time of publication, the author held no positions in the stocks mentioned.