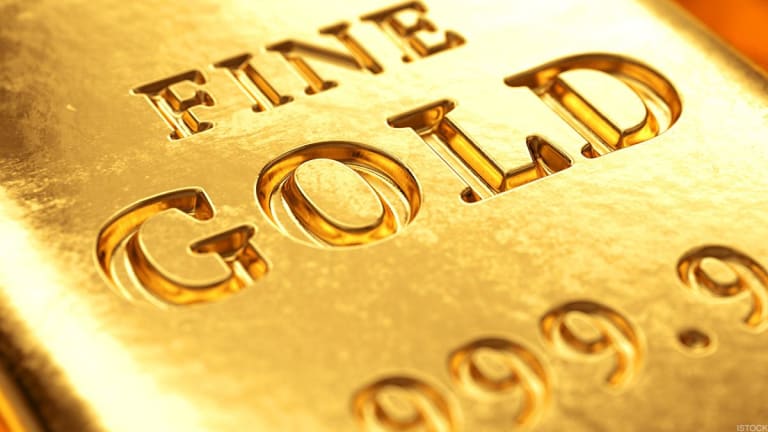 Blockade at Newmont Goldcorp Mine in Mexico Ends
The world's biggest gold miner said it's working with the federal and state governments to resolve disputes with opponents.
Newmont Goldcorp, (NEM) - Get Free Report the world's biggest gold miner, said a 24-day blockade at its Peñasquito mine in Mexico's northern Zacatecas state ended Tuesday, but operations at the mine remain suspended.
The company is ensuring the blockade doesn't resume before it opens the mine. It said it's working with the federal and state governments for a long-term solution.
"The lifting of the blockade paves the way for the government-sponsored dialogue to resume," Newmont Goldcorp said in a statement.
The blockade lowered Peñasquito's third-quarter production by some 11,000 ounces of gold, 1.7 million ounces of silver, 13.7 million pounds of lead and 22.8 million pounds of zinc, Newmont Goldcorp said.
That will hurt full-year results for the mine. Through Sept. 30, the mine saw a production shortfall of 11,000 gold ounces and 51,000 gold equivalent ounces from co-products.
Blockades have periodically plagued the mine, one of company's largest, over the past few years, Reuters reported.
The most recent blockade stems from opposition from truckers and from claims that the mine is damaging local water supplies.
The company said Wednesday that it has invested in a number of projects to ensure that water is available to the communities around the mine.
Newmont Goldcorp has contended that local opponents are using social causes to extract money from the company.
Mexican President Andres Manuel Lopez Obrador made a similar accusation last month and urged the two sides to negotiate a settlement.
The company said that it offered $25 million of community investments and land rental fees to satisfy its opponents but that they didn't budge.
Newmont Goldcorp shares closed Wednesday down 0.4% at $38.78.
This article is commentary by an independent contributor. At the time of publication, the author held zero positions in the stocks mentioned.