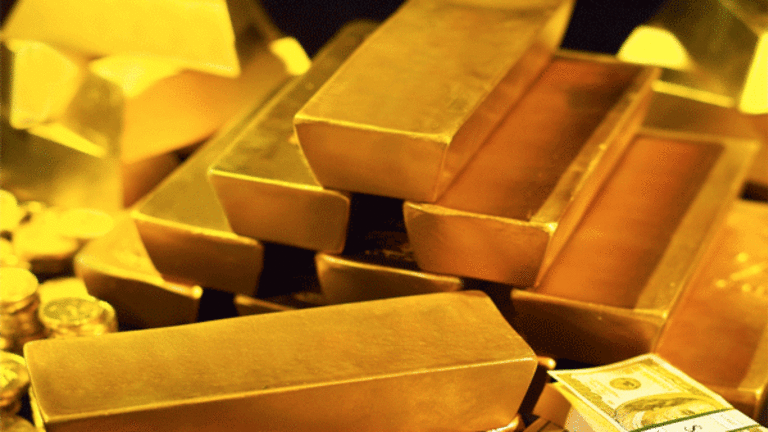 Bitcoin ATM Sales Proof of Bubble or Beginning?
A Bitcoin ATM manufacturer announces its 100th sale, but admits there's still a long way to go before they become ubiquitous.
NEW YORK (TheStreet) -- More proof that Bitcoin hysteria is inflated, or that the cryptocurrency is in its infancy, is an announcement Monday by a bitcoin ATM manufacturer that the company has now sold its 100th machine, worldwide.
Lamassu, a company that manufactures machines that allow people to insert bank notes in exchange for Bitcoin, announced it has sold more than 120 automated teller machines to "entrepreneurs," globally.
Lamassu CEO Zach Harvey said his company is embarking on its third round of sales, which he hopes triggers shipments that become more routine instead of an on-demand basis. Harvey also said orders have accelerated in the past month as Bitcoin's profile has risen.
Harvey admits, though, that his 100 Bitcoin ATMs compared to the countless standard automated teller machines in the U.S. shows that the digital currency remains in its infancy.
"This is definitely our first step," Harvey said in a phone interview from Manchester, N.H. "It's not a large number, but Bitcoin is tiny at this point."
Despite their relatively scarce presence, Lamassu's Bitcoin ATMs are relatively user friendly and familiar. Individuals simply slip cash into the ATM like one would do to buy a snack from a vending machine, which almost immediately completes the transaction and deposits the cash-turned-Bitcoin into the person's account.
Harvey said a growing number of their customers are those who own Bitcoin exchanges. Essentially, the exchanges will use the ATM to buy, for example, $20 worth of Bitcoin from an individual and then send the Bitcoin to that individual's account, Harvey said.
Whether Lamassu's 100th ATM sale is simply the beginning or added proof of a Bitcoin bubble is yet to be determined.
-- Written by Joe Deaux in New York.
>Contact by Email.