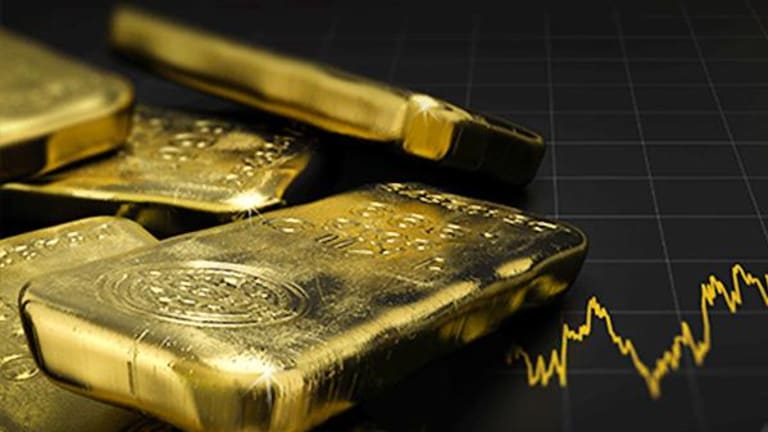 The Gold Rally Coming to An End?
Gold is up and could end an almost two-week losing streak but pressure from a hawkish Federal Reserve meeting may end hopes of a rally.
Gold prices ticked higher on Tuesday, Sept. 19, threatening to end an almost two-week losing streak, though risk appears to remain weighted on the downside with expectation firming that the U.S. Federal Reserve will this week hint at plans to increase rates for a third time this year.
Gold futures for delivery in December traded up a slim $0.80 an ounce, at $1,311.6, in early European trading on Tuesday as the dollar slid against the euro, falling 0.17% to $0.8351.
Gold hit its highest mark in more than a year on Sept. 8, ending at $1357.74 an ounce as investors retreated from riskier assets amidst mounting tensions in the Korean peninsula, fears of a possible U.S. government shutdown and uncertainty about the impact on U.S. growth of hurricanes in Texas and Florida.
The subsequent retreat from that high mark has tracked easing tensions in Korea. Economists have also tipped that damage from the storms would not weigh heavily on Fed policy makers decision making as they ponder a rate increase, while the necessity of passing emergency budgets to rebuild storm damaged regions has lessened the risk of a Washington shut-down.
Goldman Sachs economists last week claimed that there was a 60% chance of a third Fed rate hike this year and investors will be watching closely for hints of the timing on Wednesday when Fed policy makers wrap up two days of meetings with a press conference.
The expectation that the Fed will drop string hints that it is considering a near term rate rise has grown after the Bank of England surprised markets with unusually bullish comments last week.
Rising interest rates tend to weigh on gold prices as they increase the opportunity cost of holding an asset that provides no income and because higher rates tend to push the dollar higher, making the cost of buying gold more expensive for the majority of the world.
How far could gold fall? Goldman Sachs is tipping a year-end price of about $1,250 an ounce, almost 5% below its current level.
Watch: The Bitcoin bandwagon is taking buyers away from gold
More of What's Trending on TheStreet: