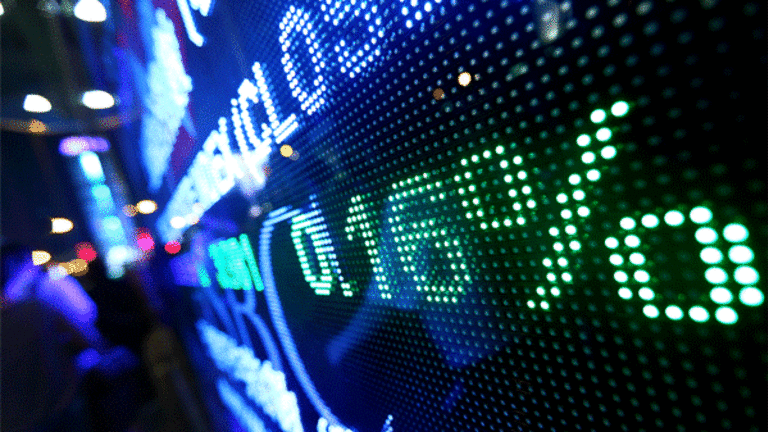 Gold Prices: Five Digits in Five Years, Says Author
Gold's current run will continue as bullion is forced to cover the amount of both base money and outstanding revolving credit, says Mike Maloney, author of <I>Rich Dad's Guide to Investing in Gold and Silver</I>.
NEW YORK (
) --
will hit five digits in five years, argues Mike Maloney, author of
Rich Dad's Guide to Investing in Gold and Silver
.
Watch this video to see how high Maloney believes gold prices will go.
How High Can Gold Go?
Since 2000, gold prices have soared from $250 to a high of $1,227 an ounce, which is a 490% increase. Maloney argues that gold's current bull market will continue to infinity as bullion is forced to cover the amount of both base money and outstanding revolving credit.
I recently sat down with Maloney to get his thoughts on gold's dizzying ascent.
TheStreet
:
You said before we got on camera that credit cards count as currency, so how does that play in?
Maloney
: I'm sure you would agree that credit cards are replacing cash in circulation ... when you make a credit card charge ... when you sign that credit card bill you're creating most of the currency. You're adding to the currency of the planet; it's a book entry for the banks.
But credit card debt is not real money, so how will gold cover non-tangible money
?
Maloney: It's not paper currency, but you paid it to that merchant in exactly the same way that you would have paid cash to that merchant. So when it hits his checking account, there is no difference between cash and the credit card charge. And those dollars that you credit circulate ... so for the purpose of trying to decide where gold is going, I include base money plus outstanding revolving credit.In every example of fiat currency in the past, gold goes to infinity basically. There comes a time where no amount, no quantity of that currency, can be redeemed in gold.
What if people start paying off their debt and reduce the amount of revolving credit in circulation
?
Maloney: That causes a big deflation.
What will that do to gold
?
Maloney: You would probably see a short-term pullback.
But gold is one of the only assets that rise when there is a problem with the currency. It doesn't matter whether it's deflation or inflation. Prices means nothing, it's really just how much stuff will it buy. In 1999, if you had sold one share of the
Dow
... you would have been able to buy 45 ounces of gold with the proceeds. Today you can only buy nine. In 1980, it took just one. There was a time when gold was at $850 and the Dow was at 850 points. We're coming off the biggest bubble in history. I believe you are going to see less than one. Gold has outperformed the Dow significantly over the last decade. And we are probably on our way to where it will be at least one but probably one half of an ounce, which means that gold's price will be double whatever the points of the Dow is.
Check out my previous talk with Mike Maloney in which he reveals how silver can go over $1,000.
>>Slideshow: How to Invest in Gold
>>More stories on gold investing
--
Written by Alix Steel in New York
.
Alix joined TheStreet.com TV in February 2007. Previously, she held positions in film and theater production, management, and legal administration. Alix has a degree in communications and theater from Northwestern University.