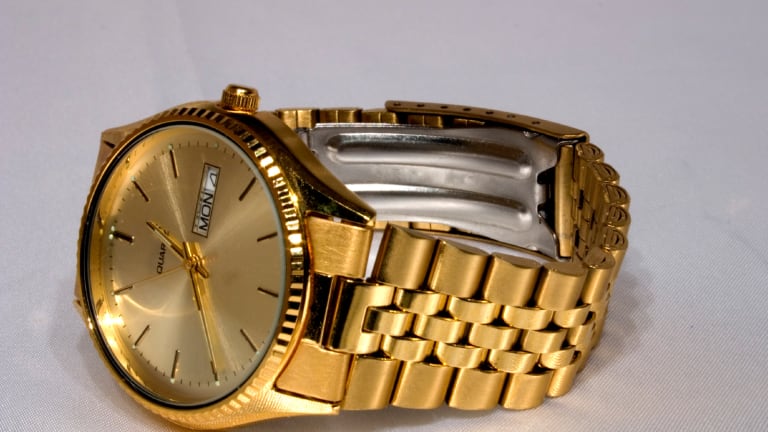 In This Risky World Gold Prices Could Easily Burst Higher Real Soon
Don't be so quick to count gold prices out despite strong global stock markets.
Gold demand saw its weakest quarter in eight years, but the latest research from the World Gold Council indicates that the demand for the yellow metal is ripe for a rebound thanks to several global trends.
But don't' get excited just yet.
Juan Carlos Artigas, Director of Investment Research at the World Gold Council (WGC) said that while rapid gold price increases may benefit investors, a more modest pace of growth allows consumer demand to catch up to slightly higher prices. "You don't want the price of gold to increase really rapidly. Sometimes the organic demand coming from consumers is not able to catch up, and that's when you get more corrections," he said during an exclusive interview at WGC headquarters in New York City.
Artigas, explained that gold's performance is a function of many market influences. Demand from India, for one, is expected to be a major driver of gold demand in the new-year, according to his research. "Generally speaking, over the long-run, the most important driver of gold is income wealth, or economic expansion," he said. "We do think that many of the reforms in India will create economic expansion, and therefore have a net positive benefit for gold."
In addition to India, Artigas said that while China continues to see robust growth, investors can also expect Europe, and in particular Germany, to emerge as an important market for gold, as structural changes following the 2008-2009 financial crisis have caused European investors to rethink the way they protect and manage their wealth.
"Before, a lot of people were putting a lot of money into Euro-based stocks and Euro-based bonds," Artigas said, but following the European debt crisis, German investors began to "see gold as a long-term investment, as a way to protect wealth over the long-run. They see it not as an asset they can come in and out of, but something that is an important part of their portfolio."
More of What's Trending on TheStreet: