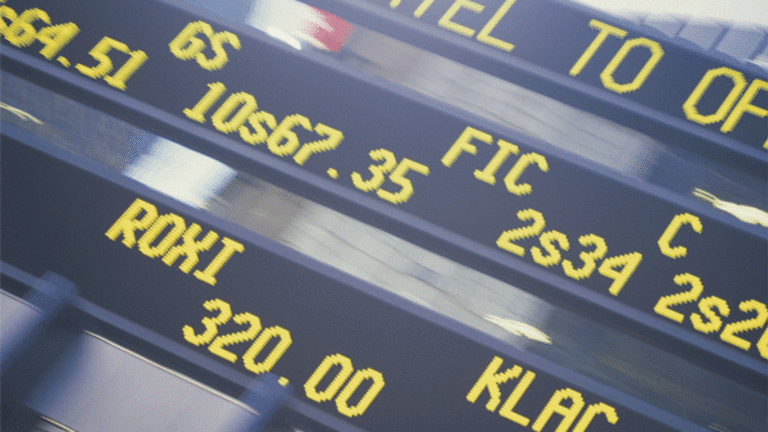 Gold Headed for Major Correction?
David Banister says a correction would be normal during a major massive bull run such as the current one.
By David Banister of MarketTrendForecast.com
NEW YORK (
MarketTrendForecast.com ) -- Just under two weeks ago I wrote about gold likely running to a final top with various levels ranging from 1862 to 1907 per ounce as likely. So far, we bottomed with a pivot at $1,730 which I mentioned to my paying subscribers and we have run to as high as $1,898 per ounce counting futures trading today. What should we expect now as the most likely intermediate trading pattern for gold?
Clearly, gold is overbought on traditional technical measures such as RSI, MACD, and Moving Averages and more, so that is one warning flag. To wit, gold historically pulls back pretty aggressively anytime it has run much above its 20-week EMA line. On a daily chart that stands at about $1,730 per ounce, and on a weekly chart around $1,580 per ounce.
This week marks Fibonacci week No. 8 from the 1480 pivot lows of a wave 4 pattern I outlined for my subscribers as likely to turn gold higher to 1730 plus. In addition, we are 34 Fibonacci months into this 5 wave Bull Run from the October 2008 $681 lows.
I use Elliott Wave Theory combined with sentiment indicators and other measures to help determine major buy and sell pivots for gold, and this methodology has been extremely accurate and successful for years. Right now I can count gold as coming into a final fifth wave thrust to all- time highs with sentiment running at huge extremes and technical patterns screamingly overbought.
This action in gold over the last many weeks reminds me of the final blow-off top of the
Nasdaq
in 2000 as it ran from 4000 to 5000 in a few months and exhausted the buyers. This 5 wave pattern began 34 months ago and the final fifth wave usually drags as many taxi cab drivers onto the back of the Bull just in time to dump them off with a bag in their hand and no ride.
The bottom line is gold is in a 13-year upwards cycle, and we are in about year 10 and it's due for a likely pause in the uptrend, and certainly a correction of 10% to 15% would be normal in any massive bull cycle to kick all the bulls and latecomers off the back of the charging bull. This pause should be a primary wave 4 consolidation, where 2 and 4 are corrective and 1, 3, and 5 are bullish cycles.
Below is the latest chart on gold, not counting the overnight $1,898 highs last night, but you can see that gold is above the normal pivot high lines where we have seen major corrections over the past 34-month up-cycle. Of course, a major parabolic blow off rise is possible, but hedging long positions and or considering shorting gold for the more aggressive players is advised:
Consider joining us at TMTF for forecasts and tradable pivot ideas on the SP500, Gold, and Silver with stunning accuracy. Check us out at
www.markettrendforecast.com
for a 33% discount coupon or to sign up for occasional updates.