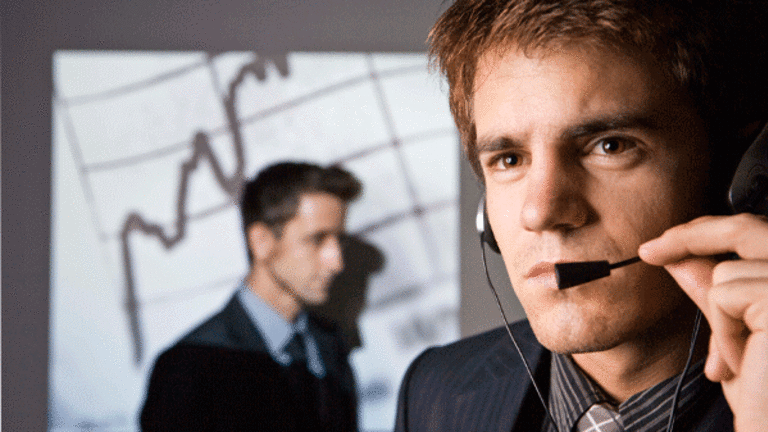 Publish date:
Gold Ends With Big Losses
Precious metals tumble as the dollar rises on expectations of more rate hikes.
Precious metals tumble as the dollar rises on expectations of more rate hikes.
Updated from 12:10 p.m. EDT
Gold and metals plunged Friday as the dollar rose amid heightened expectations that the
Federal Reserve
will continue to lift interest rates.
The losses marked the fifth day of declines in six sessions, in what many observers say is a long overdue correction in a commodities market that had become red hot.
The expiration of options on Friday also made the action highly volatile.
Gold for June delivery finished down $23.40, or 3.44%, at $657.50 an ounce, having fallen as low as $651 in early action. Gold has fallen 10% since reaching a 26-year high of $730 last week, marking its steepest decline since 1983, according to
Bloomberg
.
Among other metals, silver for July delivery lost 16 cents, or $1.28, to $12.36 an ounce. Silver is down 17% since hitting a 25-year high of $14.93 last week. Copper for July delivery dropped 24 cents, or 6.5%, to $3.46 a pound. It's down 12% since its all-time high close at $3.93 last week.
The Dollar Index, which tracks the greenback vs. a basket of key currencies, was up 0.4% in recent action. A stronger dollar weakens the price of dollar-denominated commodities, such as gold, as it takes less of the currency to buy the same amount of gold.
The dollar's gains were especially noticeable against the yen, after Bank of Japan Governor Toshihiko Fukui signaled that the central bank was not discussing an imminent end to its zero-rate policy.
Dollar gains have become more pronounced this week as the market began to
reassess expectations that the Fed would soon pause its 22-month-long tightening campaign. The Fed's rate hikes provided strong support for the dollar last year but the greenback began falling in 2006 on expectations the Fed would stop tightening.
Now, the dollar is benefiting from a rethinking of the "one and done" scenario, but some fear that higher rates might hurt global growth and demand for commodities.
Global financial markets have all fallen sharply since late last week amid concerns that the Fed abd other central banks are raising rates to curtail growth and inflation pressures, most notably from soaring commodities prices.
In late April, the Fed hinted it might soon pause the tightening campaign to assess the impact of previous rate hikes. Between then and mid-May, commodities prices had continued to soar to record levels.
Yet following higher-than-expected inflation reports this week, Richmond Fed president Jeffrey Lacker, who votes on rates this year, said Thursday that the reports were "disappointing" and made a pause "less likely."
Market odds that the Fed will hike rates to 5.25% in June now stand at 62% compared with 42% a week ago, according to Miller Tabak.
Meanwhile, longer-term Treasury bonds, which react to inflation expectations, have been rallying on expectations that the Fed will curtail growth and inflation. As the price of the benchmark 10-year Treasury bond rallied, its yield, which moves inversely, has fallen to 5.03% on Friday from 5.16% last week.
Investors are shifting money out of the risky commodities market and into Treasury bonds, considered among the safest financial assets around, according to Tony Crescenzi, interest rate strategist at Miller Tabak and a
RealMoney
contributor.
According to Miller Tabak, there is talk in the market of a macro hedge fund buying as much as $3 billion of long bonds as it unwinds commodity trades.
The Fed cut interest rates to historic lows in 2003 and only started hiking them gradually in June 2004. This had kept real rates (adjusted for inflation) in negative territory for three years, which fueled the commodities rally, according to Jack Ablin, market strategist at Harris Bank.
But now that short-term rates are at 5%, they are "back to normal," he says. "Interest rates (and Treasury bond yields) will likely trend higher, creating an attractive alternative to gold," Ablin wrote in a note.
Meanwhile, the shares of metal-mining companies were down in recent action Friday, but had recovered some ground from sharp losses in morning trade. The Philadelphia Gold and Silver index was down 0.7%, recovering from a 4.1% drop earlier. The Amex Gold Bugs index was losing 0.7% and the CBOE Gold index was down 0.5%, recovering from drops of 4.6% and 5% respectively.
Gold Fields
(GFI) - Get Report
was down 4.6%, off an ealier 10% plunge, after announcing it increased its stake in South Africa's
Western Areas
by 15.47%.
Gold Field aims to benefit from Western's exploitation of South Deep, a South African mine with a resource of 67 million ounces of gold, the largest of any mine in the world. Western and
Barrick Gold
(ABX)
, the world's largest gold miner, each own 50% of South Deep.
Harmony Gold
(HMY) - Get Report
, another South African miner, has also bought a stake in Western two months ago.
In recent action, Barrick was down 0.6% and Harmony was up 1.7%.