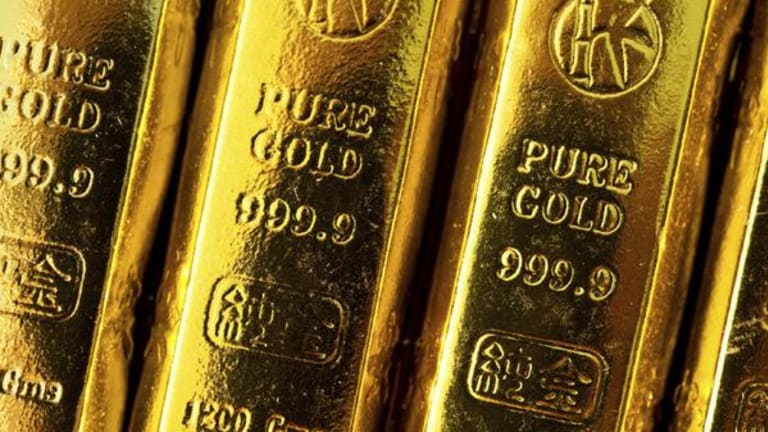 Publish date:
Gold Consolidation Is a Good Sign
Precious metal is building new base after hitting 5-month high.
Precious metal is building new base after hitting 5-month high.
The past week has reaffirmed gold's value as an indispensible safe-haven asset. With the gold price down yesterday and early today, it is consolidating gains made over the last seven days as it hit 5-month highs of $1,295 an ounce on Monday morning.
With recent weakness in the U.S. dollar, as well as a healthy dose of geopolitical uncertainty, gold has demonstrated its wealth preservation role in a "risk off" environment. Stress in North Korea, as well as Syria and the recent bombing in Afghanistan have been credited with gold's rise. This short-term view, however accurate, obscures some of the more subtle factors behind the scenes. With the rise above the $1,265 level, gold has confirmed it is solidly in a long-term bull market. This should last for several more years. The last bull market ran from 2001 to 2011 a saw the dollar price of gold move from $300 to $1,900.
The gold price against a basket of foreign currencies is currently approaching the highs reached in 2011. With Fed rumblings of continuing balance sheet trimmings as well as further rate hikes, equity valuation fears persist. Gold will continue to reap the benefits of this as more investors seek to preserve wealth.
Gold should consolidate for a few days as it digests the recent breakout above its 200-day moving average. Support should be found at the $1,265 level, with the next significant resistance level at $1,310.
I hope you are enjoying what I see as an early phase of a long bull market in gold. I'd suggest that you buy the dips and exercise patience -- I think you'll be rewarded.
At the time of publication, Williams was long physical gold.