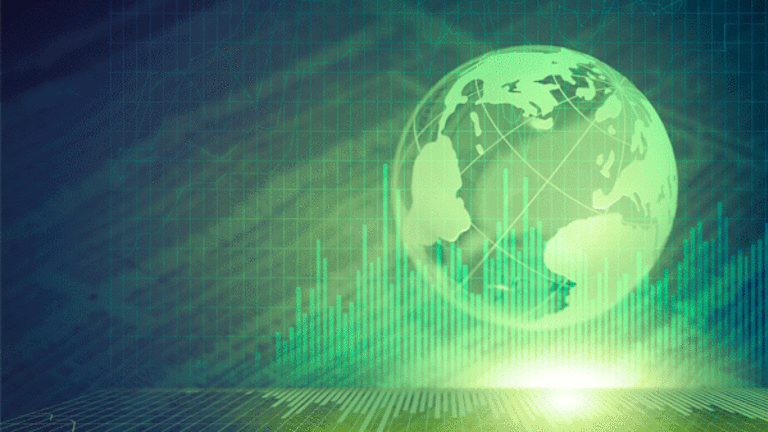 Find Agflation-Friendly Stocks
With coarse grain prices soaring, there's money to be made beyond the commodity pits.
Here's something to chew on: Stockpiles of key feed grains are dwindling to markedly thin levels and, correspondingly, prices of these grains have leapt to new highs.
This price spike in grains is being driven by the increasingly wealthy economies in China and India, the same factors that helped propel copper to over $3 a pound and oil to around $70 a barrel.
The specific factor causing the squeeze, a tectonic change in food buying patterns, should keep grain prices elevated for the foreseeable future, analysts say. And what's better, there still appears to be time to get into the farm-related stocks as many bigger players still haven't caught on to what's going on.
"I had 70 meetings with institutional investors and not one had seen the U.S.D.A data," says Don Coxe, portfolio strategist at BMO Financial Group in Chicago.
By the time the current growing season is complete, global inventories of grains like corn and wheat will be sufficient to cover only 45 days of consumption, the U.S. Department of Agriculture projects. (
Click here for a video on this topic.)
In terms of cushion to cover an unexpectedly weak harvest or other problems, that's about as thin as it gets. If the forecasters prove correct, it will mark the lowest level relative to consumption since the government began keeping records in 1960, almost half a century ago.
As with any cyclical commodity, inventories of grains are apt to fluctuate, but have averaged about 79 days supply since 1960 vs. the current 49 days.
The products in question are corn, grain sorghum, barley and oats, which are collectively called the coarse grains, and are generally used for feeding cattle, pigs and poultry. Wheat is added in to the total as it is often fed to livestock when its price is low.
And it is that connection to meat, as much as the much heralded push for ethanol-based fuels, that is causing the grains shortage across the complex and sending prices shooting for the moon.
Corn futures recently traded for over $4 a bushel vs. an average closer to $2.50 in the prior four years.
"Around the world as we see economies like
India and China develop, we see people want more protein in their diet and so there is more demand for livestock feed," says Mike Woolverton, a grains economist at Kansas State University.
That puts grain in extra high demand because, for every unit of protein produced, multiple units of feed grains are needed.
Eventually an increased supply of grains, egged on by the high prices, will bring things back to earth, but that won't be for two or three more years, says Jerry Norton, an analyst at the U.S.D.A.
And that should give farmers plenty of time to spend their winnings on a plethora of new goodies.
"Anytime you have strong farm income, that's very good for people who supply tractors,
and other farm-related items," says Norton.
For that reason BMO's Coxe says investors should pick up shares of tractor-maker
Deere
(DE) - Get Deere & Company Report
. He also adds in
Monsanto
(MON)
, which makes genetically engineered seeds.
Engineered seed products can be bred to withstand application of weed killers such as Roundup, which is itself made by Monsanto, so improving crop yields by allowing farmers to use more aggressive chemicals in their fields.
Coxe acknowledges Monsanto's high earnings
multiple, over 30 times 2008 earnings currently, but says not to be discouraged by it. If the firm were more appropriately classified as a biotech operation, which is exactly what it is in some ways, the price-earnings ratio would expand further, he adds.
Also benefiting from the boom will be the rail stocks as they haul increased volumes of grain across North America says Coxe. He picks
Canadian National Railway
(CNI) - Get Canadian National Railway Company Report
and
Canadian Pacific Railway
(CP) - Get Canadian Pacific Railway Limited Report
.
Another way to play the sector is through the fertilizer manufacturers.
Brian Hicks, portfolio manager of
(PSPFX) - Get US Global Inv Global Resources Report
U.S. Global Investors Global Resources Fund (PSPFX) says he likes the fertilizer stocks
Potash
(POT)
and
Agrium
(AGU)
.
"We are just waiting for pullbacks to add more of each stock," says Hicks. "It's a compelling theme. There is a very challenging situation for the grains."
He says there's a high correlation of corn prices with fertilizer stocks.
Given recent grain price volatility, that should provide plenty of opportunities for the savvy investor.