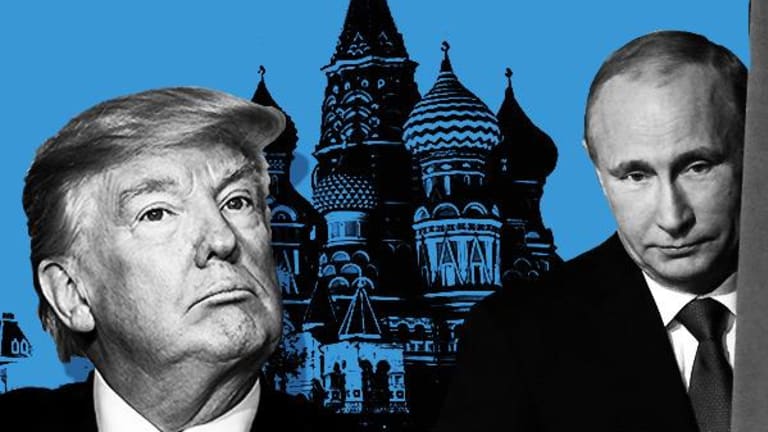 Exclusive: U.S. Could Join Coordinated Approach To Oil Markets says Former Russian Energy Minister
Trump's pragmatism is in keeping with OPEC's and Russia's approah to oil production and opens the door to greater cooperation according to Igor Yusufov.
A new oil market pragmatism will underpin an extension to production cuts at OPEC's meeting on Thursday and is ushering in a new era of cooperation between Russia, OPEC and possibly the US, according to former Russian energy minister Igor Yusufov.
"The supremacy of purely pragmatic economic interest proclaimed by Donald Trump is a very well timed slogan in terms of the development of the oil markets," Yusufov told TheStreet in an exclusive interview. "Oil producers are in the same boat, and if someone is going to destroy a shaky compromise achieved by other passengers, the whole ship can go down."
Yusufov is well versed in OPEC negotiations. He was head of the Russian Energy Ministry from 2001 to 2004, during Vladimir Putin's first Presidential term, and led the Russian delegation that negotiated his country's first ever participation in co-ordinated oil cuts with OPEC.
The spirit of that deal was reprised last year when Russia agreed to trim output by 300,000 barrels per day in support of a total 1.8 million barrel per day production cut by OPEC and non-OPEC oil producers. Ahead of this weeks OPEC meeting Russia and Saudi Arabia proposed extending the cut for another nine-months to help address an oversupply that continues to weigh on oil prices.
"The common declaration made by the Russian and Saudi ministers (last week) on the intention to prolong the OPEC+ production cuts is the best testimony that leading oil producers are capable to striker deals despite political differences," said Yusufov, who is now head of a Russian oil fund, called Fund Energy, which he founded in 2011.
The Saudia and Russian agreement, coupled with support from OPEC's other heavy hitters Iraq and Iran, have pushed oil prices more than 10% higher in the past two weeks as the market priced in an extension to the cuts.
But nerves remain. Oil prices slipped Tuesday after US President Donald Trump proposed selling about half of the US's strategic oil reserve over the next ten years. Brent Crude futures for delivery in July slid just over half a percent Tuesday morning to trade at $53.54 per barrel. West Texas intermediate futures for delivery in July where also down over half a percent at $50.84.
US shale production, which is on target to rise by 440,000 barrels this year, has proven the fly in the ointment of OPEC and Russia's efforts to boost the oil price. A sharp increase in onshore well number has cut into US demand for imported oil, condemning prices to oscillate between the low $50s and high $40s.
Yusufov believes that Russian producers are "comfortable" with those levels. "The Russian state budget is calculated (on) the basis of a $40 price - so everything high than this mark would be a success," he noted.
The former oil minister also sees potential, and early hints of a willingness, for the US to play a more cooperative role in the global oil market. "The visit of the American President...to Riyadh and his speech before the Islamic states could be seen as a sign of the American readiness to negotiate...about a common approach to oil markets. And since Russia has a considerable dialogue potential both with US and OPEC, different formats of this bright energy dialogue are possible."
Read More Trending Articles:
Top 10 Cheap Classic Cars to Invest in for Big Gains With Your Delayed Tax Refund Check