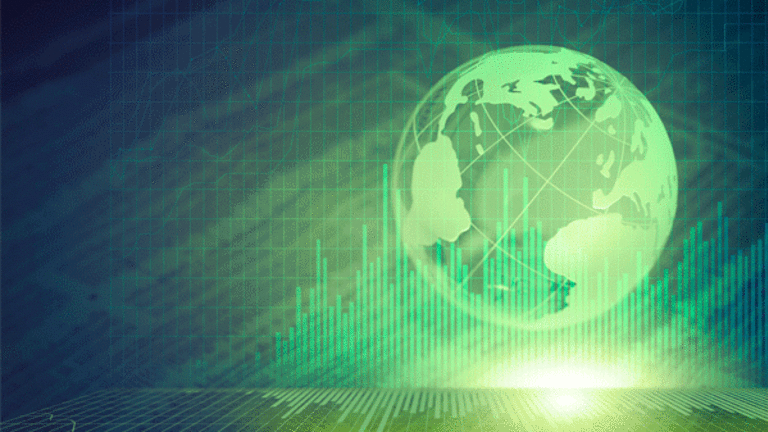 Deaths in Saudi Arabia, Libya Won't Affect Oil Prices
Sure, West Texas Intermediate crude oil has spiked recently. But that increase isn't related to the deaths of Moammar Gadhafi in Libya and Sultan bin Abdulaziz in Saudi Arabia.
NEW YORK (
) -- Two events in the Middle East -- the death of Moammar Gadhafi in Libya and the death of Sultan bin Abdulaziz in Saudi Arabia -- have again brought the supply of crude oil into sharp focus for the market.
But both of these events, while spurring rumors, haven't had much impact on market prices even as the West Texas Intermediate benchmark traded at the Chicago Mercantile Exchange has continued to trend sharply higher.
I know this might sound contradictory, but it's true.
That's because an important relationship between West Texas Intermediate and Brent crude (as traded on the IntercontinentalExchange) is readjusting rapidly to historically more normal prices. This readjustment is making the energy market look spooked.
And with the deaths of these two very different leaders, market participants were expecting some spooky price action.
Gadhafi's death brought hopes for a quick transition of power in Libya and a resumption of oil supplies from the nation, which had been estimated at close to 1.6 million barrels a day but were restrained to a trickle after hostilities broke out.
But just the sudden and violent demise of the Libyan leader will not be enough to get the country's infrastructure back up and rolling so soon.
There are still many questions about the damage sustained by pipelines and storage facilities at the coastal export areas. There are also security issues and a question of the continued control of oil assets by the state-run
National Oil Company
, which is still in the hands of Gadhafi loyalists. It seems a long time before consistent supplies will again emerge from that nation.
It has been the Saudis that have taken up the supply slack for Libya since the fighting began there. And the questions about succession in the House of Saud have recurred ever since the death of Sultan, the second in line to the throne behind King Abdullah.
But the Saudi family has been quick to react and convey strong messages of continuity, not just in succession plans, but in internal policies and international policies with oil customers.
It is expected that Sultan bin Abdulaziz's brother Nayef will easily win approval and become the next King in waiting to Abdullah, and that little if any power struggle for succession will take place.
Any power disturbance in the House of Saud now might give impressions that the control in the Kingdom is weakening, an impression the royal family would hardly like to deliver.
And oil, despite the big move in WTI crude, has been fairly steady. You need to look at the pricing for Brent oil to see that, but Brent crude now represents a much more realistic benchmark for global oil prices than the U.S.-traded WTI.
Indeed, while WTI oil has rallied more than $12 dollars this month, traded gasoline and heating oil prices have barely budged.
So despite interesting headlines about the deaths in Libya and Saudi Arabia, there has been mostly a collective yawn from the oil markets in reaction. And while no one can expect that oil prices will main forever stable, at least these two events shouldn't be the cause of massive gyrations in prices.
Readers Also Like:
'Momo' Stocks Dumped During Bloody October