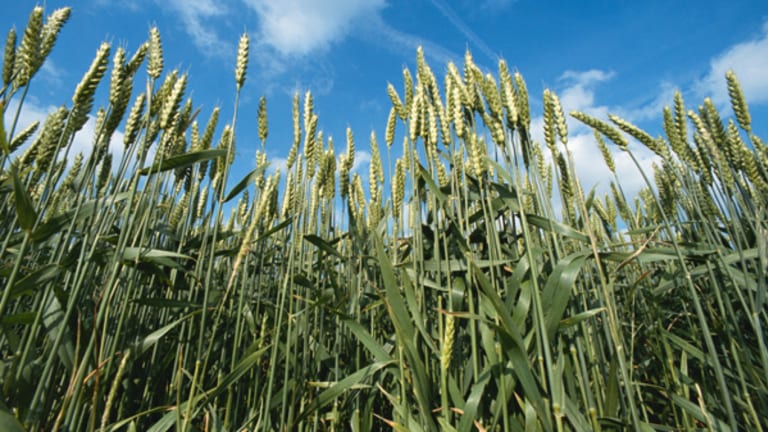 Crude Stems Slide, Inches Up
Oil hits $62 intraday but closes higher even as OPEC cuts its demand forecast.
Updated from 11:02 a.m. EDT
Oil prices eked out a modest gain Friday as traders sold their short positions before the weekend. Gains were moderated on OPEC's shaved forecast for global oil demand growth and progress in talks with Iran about its nuclear program.
The Organization of the Petroleum Exporting Countries expects world oil demand growth to average 1.2 million barrels this year, down 100,000 barrels from its previous forecast. Lower gasoline demand in the U.S. and higher prices were blamed for the lower projection.
Next year, growth is forecast to remain the same at 1.3 million barrels per day, according to its monthly report released Friday. OPEC, which controls 40% of the world's crude, recently opted to maintain production at record highs to keep prices from skyrocketing.
The cartel also lowered projections of demand for its own crude next year as countries outside of OPEC ramp up production. This year, OPEC estimates consumption will fall by 200,000 barrels to an average of 28.9 million barrels; next year, demand will shrink to 28.1 million barrels, down 800,000 barrels.
If those projections come true, OPEC may cut output to shore up sluggish prices, a move officials have suggested they may do at the end of the year.
Meanwhile, Iran may halt uranium enrichment to negotiate with the West. Thus far, Iran has flouted an Aug. 31 deadline set by the U.N. to suspend nuclear activities. Tehran has said it needs to generate more power using nuclear energy, though the West believes Iran really wants to build atomic weapons.
"Iran has accepted to talk about the question of suspension," said Jean-Baptiste Mattei, a foreign ministry spokesman Friday,
Reuters
reported. "That for us is a positive development."
Light, sweet crude, the benchmark contract, gained 11 cents to $63.33 a barrel on Nymex after hitting $62 per barrel intraday. Heating oil was off 1 cent at $1.70 a gallon, and unleaded gasoline picked up 2 cents to $1.57 a gallon.
A three-day strike in Nigeria's petroleum industry was called off Thursday -- a day earlier than planned -- after the government agreed to listen to their grievances. The strike was called to protest the lack of security in the country's Niger Delta and was expected to last until Friday.
Output in Nigeria, the top African supplier of crude to the U.S., has been down around 870,000 barrels per day thanks to the attacks. Rebels have been kidnapping foreign oil workers and blowing up pipelines in a bid to pressure the government to give it a share of the country's oil revenues.
An attempt to blow up an oil refinery and storage complex in Yemen this morning was having little effect on crude prices. Four suicide bombers and one security guard were killed during the attack, which was repelled by security forces. The assault may have been come from a recent Al-Qaeda call for attacks in the Persian Gulf and on oil installations.
The southern Niger Delta supplies much of the country's oil and has been the site of the country's kidnappings and attacks on oil installations. Rebels are attempting to pressure the government to give them a share of the country's petrodollars.
Natural gas was recently adding 5 cents to $4.95 per million British thermal units on strong inventory levels and little hurricane activity. There is 12% more natural gas in storage than this time last year, and stockpiles are likely to continue rising on mild weather nationwide and little demand for air conditioning or heating.
Hurricane Gordon and Tropical Storm Helene, both in the Atlantic, were not expected to make landfall. Gordon was losing strength as it moved northeast toward Europe, and Helene could pick up speed and become a hurricane within two days. So long as storms don't threaten the Gulf Coast's oil platforms and pipelines, natural gas prices are likely to remain low. Last year, when hurricanes Katrina and Rita roared through the gulf, they shut down as much as a quarter of the region's petroleum and natural gas output.
Energy shares were mixed Friday, with oil service companies picking up 0.5% on the Philadelphia Oil Service Index, while drillers and refiners gave back 0.4% on the Amex Oil Index.
BP
(BP) - Get BP Plc Report
,
Sunoco
, and
Chevron
(CVX) - Get Chevron Corporation Report
were leading decliners in the oil index.