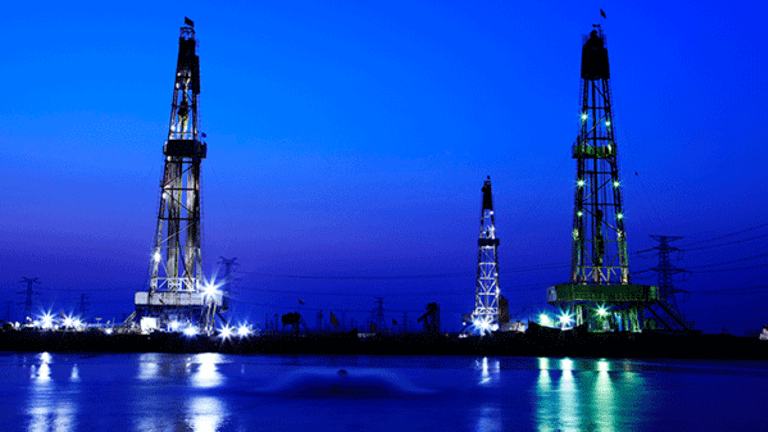 Cuts in production and a pause in the rampaging greenback have led crude oil prices higher in the aftermath of OPEC's deal to tighten the spigots.
Last week, a blocked pipeline to the El Feel and Sharara oil fields in Western Libya, which has been closed for two years, was believed to be opened, only to be closed again as rival military factions competed for control of access to the oil fields.
Libya is thought be producing about 600,000 barrels per day since September; El Feel and Sharara would add roughly 400,000. Libya produced 1.6 billion per day before 2011 and is thought to have the tenth largest proven oil reserves in the world.
Brent crude futures for April 2017 delivery traded in a mid-day band of $56.39 and $55.47 on the CME Globex Monday, up 95 cents. June contracts traded between 57.36 and 57.00. West Texas Intermediate hit an intraday high of $52.21.
USD/Euro futures contracts for December traded between 1.0478 and 1.0411, down from Friday's band of $1.05255 and $1.04575.
Counting on an oil price floor in the mid-$50 a barrel range is still problematic. Fracking technology in the U.S. and Canada has led to an unprecedented spike in North American production. The U.S. is third among OPEC and non-OPEC producers after Saudi Arabia and Russia, producing 8,744,000 barrels per day, including bio fuels and shale oil derivatives.
OPEC left its November 30 meeting with a production cut deal and having established the Ministerial Committee, which is charged with verifying those cuts. But unless it can enlist significant non-OPEC producers--Brazil, Russia, Venezuela and others--and keep them in line, the effort is likely doomed. Russia, however, the world's biggest producer, continues to lend its formidable weight in pledging cuts, along with ten other countries including Azerbaijan, Oman and Sudan.
"This is truly a historic event," Russian Energy Minister Alexander Novak said of the apparent detente between OPEC and some non-OPEC producers. "It is the first time that so many oil-producing countries from different parts of the world have gathered in one room to accomplish what we have done."
Russian signed up a cut of about 300,000 barrels per day. Total non-OPEC cuts are thought to be in the 1.8 million barrel per day range.
A relentless U.S. rig count spike could continue to neutralize production cuts elsewhere. On Friday, Houston-based oil services provider Baker Hughes announced that the stateside rig count jumped to 498, an increase of 21, the biggest increase since January.
A research note by Goldman Sachs last week noted that "[s]ince its trough on May 27, 2016, producers have added 194 oil rigs," an increase in 61% during the last seven months.