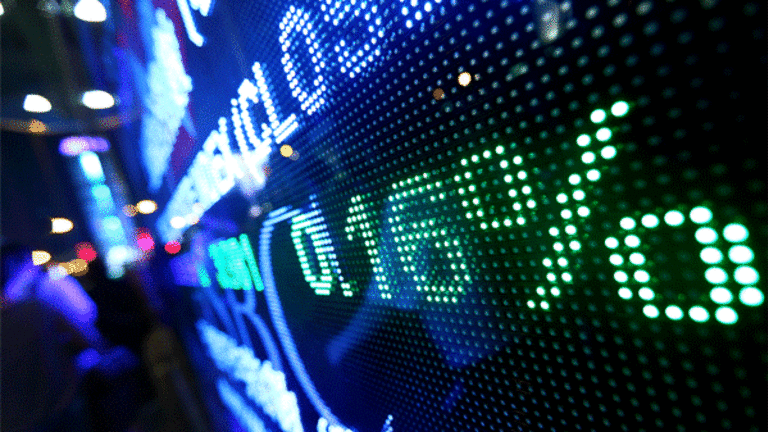 Crude Jumps on Saudi Threat
Oil futures rise past $60 after OPEC's largest producer talks of more cutbacks.
Updated from 1:42 p.m. EST
Oil prices soared past $60 Monday after the Saudi Arabian oil minister said OPEC may trim production next month.
"OPEC will look at the numbers. We will assess the market to see if it's in balance or out of balance," Ali al-Naimi told
Dow Jones
Monday. "If it is out of balance, we will take some more action. The market isn't in balance. Inventories are very high."
Al-Naimi was the second OPEC official to bring up the possibility of additional cuts next month if prices remain below $60. OPEC President and Nigerian oil minister Edmund Daukoru told
Reuters
the energy markets are oversupplied and likely won't felt he affect of the cartel's reduced output until the middle of this month.
"It's a clear oversupply," Daukoru said.
At OPEC's next meeting on Dec. 14, the group will examine whether its daily cut of 1.2 million barrels has brought oil prices back above $60 or not. OPEC, which controls about 40% of the world's crude, opted to trim output beginning this month when oil prices sagged below $60.
The cartel's production cut has been having little effect on energy prices because many traders question whether all 11 OPEC members are following the decrease. Thus far, only five of OPEC's 11 members have said publicly they would go along with the reduction.
Light, sweet crude rose 88 cents to settle at $60.02 a barrel. Prices, which had been treading water this morning, started climbing late this morning after Nigerian rebels attacked an oil facility operated by
Eni SpA
(E) - Get Eni SpA Report
in the southern part of the country. The flow station handles around 50,000 barrels per day.
It was unclear whether the attack was part of rebels' threat to launch up to 20 attacks against Nigerian oil facilities this month. On Friday, the U.S. Consulate in Lagos reported the plans and said rebels gave oil companies 72 hours to leave or risk attack.
Militants have stepped up their attacks against oil production facilities in Nigeria in a bid to pressure the government ahead of elections. Thus far, their attacks have shaved the country's output by 500,000 barrels from a total of about 2.2 million barrels. Nigeria typically pumps 2.2 to 2.4 million barrels per day.
Unleaded gasoline finished up 2 cents at $1.52 a gallon and heating oil climbed by 4 cents to $1.71 a gallon. Forecasts of warm weather sweeping across much of the country this week was pressuring natural gas prices, which lost 39 cents to $7.49 per million British thermal units.
Domestic fuel inventories are currently 2% to 13% above last year and have been blunting the force of any increase in energy prices. Supplies are expected to remain high until temperatures drop and companies and homeowners crank up their furnaces.
Supplies are high thanks to mild temperatures last winter and low heating demand thus far.
Energy shares were up 1.5% on the Amex Oil Index, led by
Total
, which announced two "significant" discoveries of oil and natural gas in the North Sea,
Hess
(HES) - Get Hess Corporation Report
Anadarko Petroleum
(APC) - Get Anadarko Petroleum Corporation Report
and
Occidental Petroleum
(OXY) - Get Occidental Petroleum Corporation Report
.
Anadarko's stock was climbing 2.4% to $48.59 after the oil driller said it agreed to sell two deepwater fields and one prospect in the Gulf of Mexico to Norway's
Statoil
(STO)
for $901 million.
The deal, which is expected to close in the first quarter of 2007, boosts Statoil's already growing presence in the gulf. In September, the Norwegian oil company bought other discoveries from
Plains Exploration & Production
(PXP)
.
Natural gas driller
El Paso
( EP) made $135 million, or 18 cents a share during the third quarter, vs. a loss of $312 million, or 50 cents a share in the same period last year. Sales came in at $1 billion, a 41% increase.
Shares of El Paso were recently shedding 1.4% to $13.71.